If you have not familiarized yourself with the Hall Income Tax, perhaps it's time to ask yourself this important question: Are you secure in your plans for the future? If you believe that you're taking all the proper precautions to sustain yourself or your family for the years ahead, the impact of Tennessee's Hall Income Tax may be reason to reconsider.
The Hall Income Tax, instituted in 1929, applies a six percent tax to interest and dividend income received by individuals who maintain their legal residence in Tennessee. For those not eligible for exemptions, this tax is tremendously burdensome, yet it represents less than two percent of total state revenues. It is time that Tennessee legislators repeal the tax, return peace of mind to the thousands currently saddled with the punitive penalty, and bring an end to this asterisk on Tennessee's otherwise laudable income-tax free reputation.
Below are the contents of our reform package, a comprehensive plan to make Tennessee income tax-free:
Brief: Tennessee's Income Tax Asterisk - Beacon Director of Policy Lindsay Boyd outlines the need for repealing the Hall Income Tax and explains how it can be done responsibly in this policy brief.
Faces of Freedom: Our State, Our Future - Beacon calls for eliminating the Hall Income Tax on stocks and bonds by telling the stories of seniors and entrepreneurs harmed by the tax.
Opinion: Hall Income Tax Hurts Tennessee, Especially Seniors - Beacon Director of Policy Lindsay Boyd exposes the pitfalls of Tennessee's income tax in a Tennessean article.
Infographic: The Hall Income Tax - These graphics show how little the state and local governments rely on the Hall Income Tax for revenue, despite the harmful impact it has on those who pay it.
Click the graphic below for exclusive Hall Tax content. You will need a password to access this section.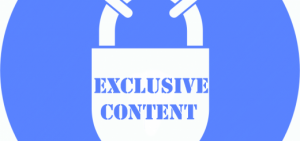 September 9th, 2014 |
Feature
,
Policy
The Beacon Center of Tennessee has just released the highly anticipated "Saving Education" study, a new study on education, which focuses on the impact of opportunity scholarships, or vouchers, on the public school system. You can download the full study here.
The results were eye-opening to be sure, showing that students leaving public schools with vouchers are not the only ones who are helped, vouchers also benefit those children who stay in the public school system.
Because only a portion of per pupil funding follows a child in a voucher program, there will be a substantial amount of money left over for the public school district.
The study shows that on average, school districts across the state would have an additional $612 on top of fixed costs for every student that leaves the school district with a scholarship. Additionally, if a voucher program was focused on failing school districts, such as districts in Memphis, Nashville, Chattanooga, and Knoxville, these districts would save an average of more than $1,000 per student who left with a voucher.
"The teachers' union keeps repeating the myth that opportunity scholarships would take away money from our public schools, but that has been proven wrong yet again," said Beacon CEO Justin Owen.
August 19th, 2014 |
Feature
,
Policy
Our 2014 Pork Report is finally here. Below is the interactive version of our pork report. If you would rather read the PDF version, you can read that here.
The ninth annual annual Tennessee Pork Report, exposed an astonishing $609 million in state and local government waste. The $609 million is the highest amount of government waste uncovered in a single year since Beacon started publishing the report.
Examples of wasteful spending outlined in the 2014 Pork Report include:
More than $180 million in wrongfully paid unemployment benefits by the Tennessee Department of Labor & Workforce Development, which includes benefits to felons and dead people. This blunder takes the prize of "Pork of the Year" in the report.
A school district with a $48.4 million blunder, where equipment—including computers and even cars—somehow came up missing.
$42.2 million on a swanky jetport in Cleveland to service high-end fliers.
$33 million towards a riverboat dock in Memphis that has been an unmitigated disaster so far.
A record-breaking $1.9 million wasted on state-owned golf courses.
"With more government waste, fraud, and abuse this past year than any before, the 2014 Pork Report will leave taxpayers seeing red," said Beacon CEO Justin Owen. "It's time for Tennesseans to start holding their elected officials accountable for the rampant misuse of their hard-earned money."
Enjoy the Pork Report? Help us keep it going with a tax-deductible gift.
June 25th, 2014 |
Beacon Blog
,
Feature
,
Policy
,
Recent News