As the national political landscape in Washington and many state legislatures across the country transition from blue to red in 2015, federal officials will determine how and whether the Pandora's box of national healthcare exchanges can be rolled back or repealed altogether. Yet, perhaps the more critical focus will be on the states like Tennessee that have thus far rejected expansion of federal Medicaid enrollment.
In the Volunteer State, it remains to be seen what strategies our legislature will adopt to address our healthcare needs. The Beacon Center encourages state lawmakers to insulate Tennessee from the disasters of Medicaid expansion experienced by neighboring Arkansas and others, and instead enable our state to be an incubator of creative, free-market reforms that actually make a positive difference in people's lives.
They can do this by adopting Right-To-Try legislation so terminally ill Tennessee patients can pursue potentially life saving experimental medications that have passed Phase I in the FDA approval process, allowing patients to reclaim their right to chart their own healthcare maps. The Beacon Center's Healthcare Reform Package for 2015 is our roadmap for legislators that would remove Tennessee's seat at the federal negotiation table and return the decision making to the kitchen tables of our state taxpayers.
Below are the contents of our reform package:
Brief: The Pursuit of Hope - We explain why the government should not stand in the way of terminally ill patients having every medical opportunity available to them.
Faces of Freedom: Who is in Charge of our Healthcare? - Read the stories of business owners, doctors, and private citizens who have felt the negative effects of Obamacare.
Opinion: Ebola, The "Right-To-Try," And Why We Should Care - Beacon Director of Policy Lindsay Boyd explains the benefits of "Right-To-Try" in a piece that was published in Forbes.
Infographic: Healthcare Freedom – These graphics show that a high percentage of doctors support "Right-To-Try" and that expanding Medicaid will make it more difficult for Tennessee's most vulnerable to see a doctor.
Study: Expanding Medicaid Will Hurt Tennessee Families, Lower Income, and Reduce Jobs -The Beacon Center and State Budget Solutions released a new study, which shows that expanding Medicaid in the state of Tennessee would be completely irresponsible and have a negative financial impact throughout the state.
Click the graphic below for exclusive healthcare content. You will need a password to access this section.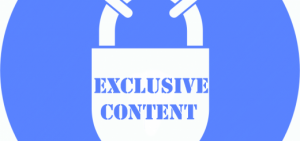 December 16th, 2014 |
Feature
,
Policy
,
Recent News
A new study finds that Tennessee families will be adversely affected by Governor Bill Haslam's plan to expand Medicaid.
According to our study, published by Federalism in Action, Medicaid expansion will have several negative economic consequences in the Volunteer State. These include declining personal incomes for Tennesseans, as well as a shrinking of the state's private sector as a whole. "Policymakers should carefully reconsider Governor Haslam's proposal to expand Medicaid," said State Budget Solutions (SBS) CEO J. Scott Moody. "It will put the state's long-run economic growth on a downward trajectory, resulting in a decline in personal income growth of $3.6 billion."
Lindsay Boyd, Policy Director of the Beacon Center of Tennessee, also affirms the study's findings. "Medicaid was a program designed to help address the needs of the poorest among us, but when that same program leads to significant loss of income, puts Tennesseans out of work, and diminishes opportunities to find new jobs, the program has failed," Boyd asserts.
You can read the full study here and check out a helpful infographic here.
November 18th, 2014 |
Feature
,
Policy
It is time for Tennessee to embrace the hope that school choice offers to families across our state. Parents with children from all walks of life, economic conditions, and ethnicities have banded together in support of greater educational opportunities. Not only do opportunity scholarships provide new pathways to higher achievement, but they also create more resources for children in our public education system. In fact, Tennessee's opportunity scholarships are a tide that lifts all boats. In a sea of change with innovative methods of learning on the horizon, Tennessee parents deserve the freedom to explore the education frontier and choose the academic path that best suits their child.
Below are the contents of our education reform package, a comprehensive plan for school choice in Tennessee:
Special Report: Allowing Children to Dream Big - In our school choice options booklet, Beacon Senior Fellow Jonathan Butcher puts school choice success stories, available educational options, and application instructions in the hands of Tennessee families.
Policy Report: Saving Education - Our recent study shows that a voucher program would not just benefit students leaving the public school system, but also students staying in public schools.
Faces of Freedom: The Choice is Ours - Beacon believes every child deserves a good education, and the only way to achieve that goal is through school choice.
Opinion: Stupid Is as Stupid Does: We Need to Save Education - Beacon Director of Policy Lindsay Boyd explains that choice is the real solution to save education.
Infographic: School Choice – These graphics show the broad support for school choice among different demographic groups and how Tennessee stacks up to neighboring states when it comes to school choice options.
Click the graphic below for exclusive school choice content. You will need a password to access this section.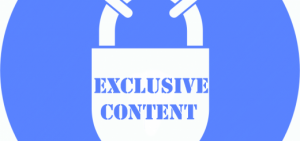 October 15th, 2014 |
Feature
,
Policy