Our latest video chronicles the heartbreaking story of Stage IV Cancer patient Amanda Wilcox, and shows her courage and resistance in the fight to beat cancer. Like Amanda, terminally ill patients deserve hope. State lawmakers can do their part to extend that hope to thousands of Tennessee's terminally ill patients by passing Right to Try in 2015.
February 18th, 2015 |
Feature
,
Tennessee Stories
It is time for Tennessee to embrace the hope that school choice offers to families across our state. Parents with children from all walks of life, economic conditions, and ethnicities have banded together in support of greater educational opportunities. Not only do opportunity scholarships provide new pathways to higher achievement, but they also create more resources for children in our public education system. In fact, Tennessee's opportunity scholarships are a tide that lifts all boats. In a sea of change with innovative methods of learning on the horizon, Tennessee parents deserve the freedom to explore the education frontier and choose the academic path that best suits their child.
Below are the contents of our education reform package, a comprehensive plan for school choice in Tennessee:
Special Report: Allowing Children to Dream Big - In our school choice options booklet, Beacon Senior Fellow Jonathan Butcher puts school choice success stories, available educational options, and application instructions in the hands of Tennessee families.
Policy Report: Saving Education - Our recent study shows that a voucher program would not just benefit students leaving the public school system, but also students staying in public schools.
Faces of Freedom: Unlocking Freedom in Education - Beacon believes every child deserves a good education, and the only way to achieve that goal is through school choice.
Opinion: Stupid Is as Stupid Does: We Need to Save Education - Beacon Director of Policy Lindsay Boyd explains that choice is the real solution to save education.
Infographic: School Choice – These graphics show the broad support for school choice among different demographic groups and how Tennessee stacks up to neighboring states when it comes to school choice options.
Video:  The Uplifting Story of Marshall Shanks and Benefits of School Choice  – Our new video details the inspiring story of Marshall Shanks and the impact educational choice has had on his life.
Click the graphic below for exclusive healthcare content. You will need a password to access this section.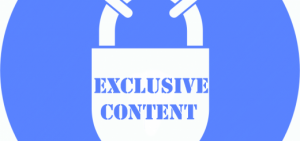 February 18th, 2015 |
Feature
,
Policy
If you have not familiarized yourself with the Hall Income Tax, perhaps it's time to ask yourself this important question: Are you secure in your plans for the future? If you believe that you're taking all the proper precautions to sustain yourself or your family for the years ahead, the impact of Tennessee's Hall Income Tax may be reason to reconsider.
The Hall Income Tax, instituted in 1929, applies a six percent tax to interest and dividend income received by individuals who maintain their legal residence in Tennessee. For those not eligible for exemptions, this tax is tremendously burdensome, yet it represents less than two percent of total state revenues. It is time that Tennessee legislators repeal the tax, return peace of mind to the thousands currently saddled with the punitive penalty, and bring an end to this asterisk on Tennessee's otherwise laudable income-tax free reputation.
Below are the contents of our reform package, a comprehensive plan to make Tennessee income tax-free:
Brief: Tennessee's Income Tax Asterisk - Beacon Director of Policy Lindsay Boyd outlines the need for repealing the Hall Income Tax and explains how it can be done responsibly in this policy brief.
Faces of Freedom: Our State, Our Future - Beacon calls for eliminating the Hall Income Tax on stocks and bonds by telling the stories of seniors and entrepreneurs harmed by the tax.
Opinion: Hall Income Tax Hurts Tennessee, Especially Seniors - Beacon Director of Policy Lindsay Boyd exposes the pitfalls of Tennessee's income tax in a Tennessean article.
Infographic: The Hall Income Tax – These graphics show how little the state and local governments rely on the Hall Income Tax for revenue, despite the harmful impact it has on those who pay it.
Click the graphic below for exclusive Hall Tax content. You will need a password to access this section.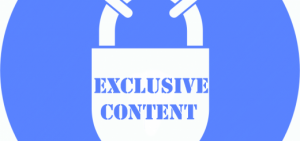 February 18th, 2015 |
Feature
,
Policy