It is time for Tennessee to embrace the hope that school choice offers to families across our state. Parents with children from all walks of life, economic conditions, and ethnicities have banded together in support of greater educational opportunities. Not only do opportunity scholarships provide new pathways to higher achievement, but they also create more resources for children in our public education system. In fact, Tennessee's opportunity scholarships are a tide that lifts all boats. In a sea of change with innovative methods of learning on the horizon, Tennessee parents deserve the freedom to explore the education frontier and choose the academic path that best suits their child.
Below are the contents of our education reform package, a comprehensive plan for school choice in Tennessee:
Special Report: Allowing Children to Dream Big - In our school choice options booklet, Beacon Senior Fellow Jonathan Butcher puts school choice success stories, available educational options, and application instructions in the hands of Tennessee families.
Policy Report: Saving Education - Our recent study shows that a voucher program would not just benefit students leaving the public school system, but also students staying in public schools.
Faces of Freedom: The Choice is Ours - Beacon believes every child deserves a good education, and the only way to achieve that goal is through school choice.
Opinion: Stupid Is as Stupid Does: We Need to Save Education - Beacon Director of Policy Lindsay Boyd explains that choice is the real solution to save education.
Infographic: School Choice – These graphics show the broad support for school choice among different demographic groups and how Tennessee stacks up to neighboring states when it comes to school choice options.
Click the graphic below for exclusive school choice content. You will need a password to access this section.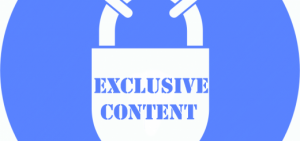 October 15th, 2014 |
Feature
,
Policy
The Beacon Center of Tennessee has just released "Allowing Children to Dream Big," a booklet that gives parents all the available options to provide their children with the education that they deserve.  You can download the booklet here. 
In addition to showing parents the educational options they currently have, the booklet also analyzes Tennessee's school choice options relative to other states. Unfortunately, while families who have exercised choice have had tremendous success, options for Tennessee families are still limited.
While Tennessee policymakers debate additional school choice measures such as opportunity scholarships, other states across the country are providing robust choice programs for their students.
"We hope every Tennessee family eventually has chance to give their child the quality education he or she deserves," said Beacon Center CEO Justin Owen. "In the meantime, this booklet represents the first step at laying out those options for families, so that they can choose the right educational environment for their child."
October 8th, 2014 |
Feature
,
Policy
According to data from the Bureau of Labor Statistics, a record number of women aged 16 years and older—over 55 million across the country—elected not to actively participate in the labor force last month. This frightening statistic marks the highest number in United States history for out-of-work females who did not actively seek a job in the month of September. Of course, September 2014 is a month out of Obama's two-term presidency—a tenure during which the president has repeatedly sought to divide and conquer by falsely claiming that conservatives are waging a "war on women." Setting aside the flippant and insulting use of this slogan by White House demagogues (one need only look at real wars on women across the globe), the truth remains that American women are suffering more than they have in recent history under Obama's reign. In fact, Tennessee women are bearing a disproportionate brunt of the president's failed policies.
Over the past 10 years, the workforce participation rate for women in Tennessee has dropped from 57.9 percent to 53.2 percent—falling significantly below the national average. Though Southern states typically have lower workforce participation rates than other parts of the country, Tennessee has one of the lowest. As the Obama administration continues to suggest that conservatives are not doing enough to narrow a supposed "gender gap" in the workforce, how low will these statistics for women need to fall before the pointed finger turns in the president's direction?
Take, for example, the income inequalities within Obama's own White House staff. According to a recent report from the Washington Post, the president has not narrowed the gap between the average pay of his own male and female employees since elected to office in 2008. "The average male White House employee currently earns about $88,600, while the average female White House employee earns about $78,400, according to White House data." This 13 percent gap has remained stagnant since 2009. Of course, this wage discrepancy can be attributed to many factors, but stands as further evidence of the president's hypocrisy and habitual "deflection syndrome"—falsely attaching responsibility for mistakes or inadequacies that his administration perpetuates.
Instead, Tennessee women and all 55 million women counted in the Bureau of Labor Statistics' report should be insulted by the president's presumption of our ignorance to the facts at hand. Deflecting his own failed economic recovery acts with false diversions about the Right's war on women degrades our intelligence. Real, strong women do not need his pretentious excuses to complain, and we certainly refuse to be pigeonholed as government-suckling dependents who need Obama's step-stools to rise to the top. Those with success know that we did build this and, as evidenced by these recent labor statistics, achievement came in spite of and not because of his feminist facade.
-Lindsay Boyd
October 7th, 2014 |
Beacon Blog
,
Feature
,
Recent News