Remember Hemlock Semiconductor? That's the company that hauled in a massive taxpayer subsidy to open a solar installation plant in Clarksville. Not long after, the company shuttered the plant and laid off most of its Tennessee employees due to "volatile" markets in China.
To date, about $95 million of the corporate welfare doled out to the company is still outstanding and can't be recouped by taxpayers. Despite the setback, state and company officials said they were committed to eventually opening the plant and following through with the jobs promised in exchange for the taxpayer handout. Wrong. The company just announced that it is closing the plant permanently. Unfortunately for Tennessee taxpayers, they took that whole "take the money and run" song too literally.
-Justin Owen
December 17th, 2014 |
Beacon Blog
,
Feature
,
Recent News
As the national political landscape in Washington and many state legislatures across the country transition from blue to red in 2015, federal officials will determine how and whether the Pandora's box of national healthcare exchanges can be rolled back or repealed altogether. Yet, perhaps the more critical focus will be on the states like Tennessee that have thus far rejected expansion of federal Medicaid enrollment.
In the Volunteer State, it remains to be seen what strategies our legislature will adopt to address our healthcare needs. The Beacon Center encourages state lawmakers to insulate Tennessee from the disasters of Medicaid expansion experienced by neighboring Arkansas and others, and instead enable our state to be an incubator of creative, free-market reforms that actually make a positive difference in people's lives.
They can do this by adopting Right-To-Try legislation so terminally ill Tennessee patients can pursue potentially life saving experimental medications that have passed Phase I in the FDA approval process, allowing patients to reclaim their right to chart their own healthcare maps. The Beacon Center's Healthcare Reform Package for 2015 is our roadmap for legislators that would remove Tennessee's seat at the federal negotiation table and return the decision making to the kitchen tables of our state taxpayers.
Below are the contents of our reform package:
Brief: The Pursuit of Hope - We explain why the government should not stand in the way of terminally ill patients having every medical opportunity available to them.
Faces of Freedom: Who is in Charge of our Healthcare? - Read the stories of business owners, doctors, and private citizens who have felt the negative effects of Obamacare.
Opinion: Ebola, The "Right-To-Try," And Why We Should Care - Beacon Director of Policy Lindsay Boyd explains the benefits of "Right-To-Try" in a piece that was published in Forbes.
Infographic: Healthcare Freedom – These graphics show that a high percentage of doctors support "Right-To-Try" and that expanding Medicaid will make it more difficult for Tennessee's most vulnerable to see a doctor.
Study: Expanding Medicaid Will Hurt Tennessee Families, Lower Income, and Reduce Jobs -The Beacon Center and State Budget Solutions released a new study, which shows that expanding Medicaid in the state of Tennessee would be completely irresponsible and have a negative financial impact throughout the state.
Click the graphic below for exclusive healthcare content. You will need a password to access this section.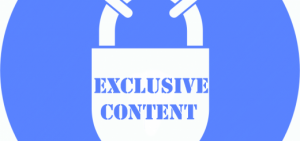 December 16th, 2014 |
Feature
,
Policy
,
Recent News
The Beacon Center released the following statement in response to Governor Haslam's press conference this morning.
NASHVILLE – The Beacon Center of Tennessee firmly opposes Governor Haslam's move to expand Medicaid and the reach of Obamacare's tentacles into our state. As our recent study with State Budget Solutions and Federalism in Action exposed, President Obama's Medicaid expansion would cost our state's economy $3.6 billion, while causing more than 67,000 Tennesseans to lose their jobs.
Medicaid has failed to help the uninsured and impoverished. A similar plan in Arkansas has been nothing but a complete disaster. We should instead seek sustainable solutions that provide accessible, high-quality care that can actually make a difference in the lives of those most in need.
The Beacon Center's healthcare reform package for 2015—to be released tomorrow—proves that Medicaid expansion is both unaffordable and immoral. We will actively work with our state lawmakers to soundly reject this proposal and instead pursue meaningful alternatives that put the quality of life for Tennesseans first.
December 15th, 2014 |
Beacon Blog
,
Feature