Posts Tagged 'school choice'
Below is a brief statement from Beacon CEO Justin Owen.
Today, the House took a huge first step toward providing thousands of Tennessee children with the opportunity for a better education. The Education Subcommittee made it clear that families across Tennessee deserve parental choice, and we thank those representatives who stood with children by advancing the Tennessee Choice & Opportunity Scholarship Act.
Educational choice continues to be one the Beacon Center's primary issues, and today's vote is a very promising sign for the prospect of passing a school choice bill in Tennessee this year. We look forward to continuing to work with the legislature to make sure every child gets the education that they deserve.
March 3rd, 2015 |
Beacon Blog
,
Recent News
The Beacon Center of Tennessee awarded the first ever Beacon Opportunity Scholarship to 8th grader Madison Ott of Knoxville. Madison was awarded the scholarship based on her essay explaining how school choice would help her realize her dreams by providing her with a quality education. The scholarship will provide Madison with a four-year education at a private high school of her family's choice.
By offering this opportunity scholarship, Beacon has decided to lead by example in the fight for educational choice. Unfortunately, Beacon can only help one student while the Tennessee legislature has the opportunity to help thousands of children.
Beacon Center CEO Justin Owen explains, "Just like we've helped Madison obtain the education she deserves, I want to once again call on our state lawmakers to do the same for thousands of children across our state who are in need of a quality education. By passing the Tennessee Choice & Opportunity Scholarship Act, we can begin to fund children, not systems, and ensure that no Tennessee child falls through the cracks."
February 27th, 2015 |
Tennessee Stories
It is time for Tennessee to embrace the hope that school choice offers to families across our state. Parents with children from all walks of life, economic conditions, and ethnicities have banded together in support of greater educational opportunities. Not only do opportunity scholarships provide new pathways to higher achievement, but they also create more resources for children in our public education system. In fact, Tennessee's opportunity scholarships are a tide that lifts all boats. In a sea of change with innovative methods of learning on the horizon, Tennessee parents deserve the freedom to explore the education frontier and choose the academic path that best suits their child.
Below are the contents of our education reform package, a comprehensive plan for school choice in Tennessee:
Special Report: Allowing Children to Dream Big - In our school choice options booklet, Beacon Senior Fellow Jonathan Butcher puts school choice success stories, available educational options, and application instructions in the hands of Tennessee families.
Policy Report: Saving Education - Our recent study shows that a voucher program would not just benefit students leaving the public school system, but also students staying in public schools.
Faces of Freedom: Unlocking Freedom in Education - Beacon believes every child deserves a good education, and the only way to achieve that goal is through school choice.
Opinion: Stupid Is as Stupid Does: We Need to Save Education - Beacon Director of Policy Lindsay Boyd explains that choice is the real solution to save education.
Infographic: School Choice – These graphics show the broad support for school choice among different demographic groups and how Tennessee stacks up to neighboring states when it comes to school choice options.
Video:  The Uplifting Story of Marshall Shanks and Benefits of School Choice  – Our new video details the inspiring story of Marshall Shanks and the impact educational choice has had on his life.
Click the graphic below for exclusive healthcare content. You will need a password to access this section.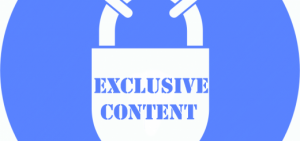 February 18th, 2015 |
Feature
,
Policy