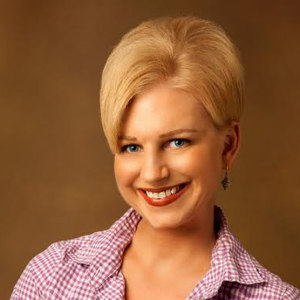 Beacon Center's Post-Obamacare Healthcare Reform Agenda in 2017
Many people across the country, for many different reasons, have voiced their excitement over waving bon voyage to 2016 and embracing the New Year. For the millions of Americans who have been crippled by the rising and unsustainable costs driven by the Affordable Care Act (ACA), we find particular reason to be encouraged. The tide is turning and change is coming. Will Tennessee be ready?
For the first time in over a decade, we have a real opportunity to greatly impact and potentially reimagine healthcare for providers and patients. Presumably, we will be largely freed from the confines of the ACA over the coming months and years, allowing for states to take greater ownership over their healthcare marketplaces. Though this process will not be swift, there are steps that lawmakers can take to best prepare Tennessee for the changes and newfound freedom we should expect under the new presidential administration.
Fortunately, Tennessee refrained from expanding Medicaid under the ACA, saving Tennesseans from the painful process that many other states must undertake to return solvency to their Medicaid programs. While these states work with the federal government to develop an off-ramp from these expansions, and the new administration works through Congress to pass reconciliation, states like Tennessee must take some initial steps through this waiting process to increase flexibility and autonomy while asserting our end goal of returning control to the state level. Understanding that this process has two phases, here is our legislative roadmap for state lawmakers in 2017.
Addressing TennCare:
Pass a resolution calling for a federal block grant for TennCare and other welfare programs.
While the Affordable Care Act is undergoing the federal repeal and replace process and we await the availability of block grants, seek a 1115 and 1332 Waiver process to demand more flexibility and state control over the healthcare marketplace. In designing Tennessee's waiver application, state leaders should call for mandatory premiums for Medicaid enrollees, mandate work requirements, redefine income to incorporate other forms of government assistance, introduce health savings accounts (HSA's) and direct primary care (DPC) as optional benefits, and impose lock-out periods for failure to meet these criteria.
Addressing Access and Affordability:
Expand telemedicine and charity care to embrace technology and innovation, which are leading the way towards drastically reducing patients costs while increasing patient access—particularly for those who are low-income or living in rural areas.
Call for the repeal of the Hospital Assessment Fee (or provider tax) that has been used to artificially spike Medicaid reimbursements from the federal level, allowing hospitals to pass costs along to paying consumers, driving up costs for all Tennesseans.
Additionally, repeal device and provider taxes in Tennessee's code permitted through the Affordable Care Act that further increase costs to patients for accessing care.
Demand more control over the health insurance markets so that Tennessee insurers can begin offering more affordable, mandate-light plans that give patients more affordable and customized options that fit their individual needs.
Together, we can ensure that 2017 delivers on its promises of bringing a fresh start towards alleviating the crippling conditions of our healthcare marketplace and restoring confidence for patients looking for affordable, quality healthcare across our state.