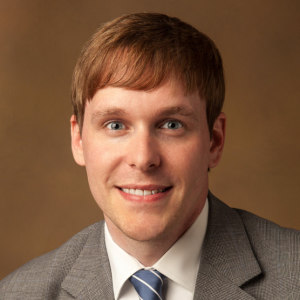 Beacon's Christmas Wish List
BY JUSTIN OWEN
As we get ready to celebrate Christmas, now is a good time to think about what our policy wishes are for 2017. The start of the 110th General Assembly is right around the corner, and when lawmakers return to Nashville in a few weeks, we will be ready to advance freedom and free enterprise for all Tennesseans. Here is our wish list for the upcoming session.
1)   Extend Educational Freedom to Tennessee Families
Beacon and our coalition partners have worked for several years to give families the same choice in education that they currently enjoy in nearly every other facet of their lives. Alas, entrenched special interests like government unions have stood in the schoolhouse doorway, preventing kids from accessing the quality education they deserve. With a president-elect who supports choice and a future national education secretary who has made educational freedom her life's mission, this issue could be gaining steam. It's time for Tennessee to embrace education savings accounts for Tennessee families.
2)   Get Sensible on Crime
Tennessee puts a ton of people in prison, and it's not making us any safer. Despite having one of the highest incarceration rates in the nation, we also have one of the highest recidivism rates as well. Nearly half the people leaving prison return within three years, leading corrections to be one of the largest expenses for state taxpayers. We need to embrace reforms that promote re-entry and ensure that those leaving prison can become productive, taxpaying citizens. We must also avoid turning juveniles into hardened lifelong criminals. And we need to address the overcrowding, mental health and substance abuse problems, and costs borne by our local jails. Our Coalition for Sensible Justice aims to address these issues and more next year.
3)   Protect the Right to Earn a Living
Occupational licensing is out of control. Back in the 1950s, just one in 20 workers needed a license to work. Today, it's one in three. While we are already taking on the state Cosmetology Board for requiring a license to wash hair, the insanity doesn't stop there. Fortunately, 2017 will be the year of the Right to Earn a Living Act, which instructs the legislature to review the myriad of state licensing regulations and offer up solutions to reduce the hurdles that prevent hardworking Tennesseans from getting and keeping a good job. Beacon will help cast unnecessary licensing laws upon the ash heap of history, and ensure that those that do remain directly relate to consumer safety, not protect those in a given industry from competition.
If Santa can deliver these reforms during the 2017 session, Tennesseans stand to gain a lot more freedom. We pledge to do our part to turn this wish list into reality.