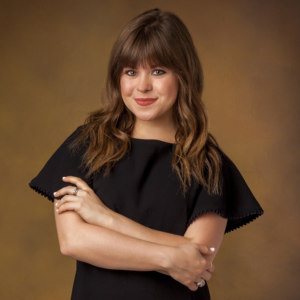 Checking in with Debra Nutall
Over the past few years, the Beacon Center—along with our sister organization Beacon Impact—has fought for freedom for natural hair braiders. Along the way, we have met some incredible women who fought for their freedom to work before we got into the fight. One of those women is the amazing Debra Nutall.
Debra is a pioneer in the hair braiding industry. She made natural hair braiding mainstream in Memphis before she was forced to move her business out of the state due to ridiculous licensing requirements. Even though she opened her shop in neighboring Mississippi, she continued to fight for freedom in her home state of Tennessee.
When the Hair Braiding Freedom act was finally signed into law this year, the first person I thought about was Debra and how these new requirements could change her life. I called Debra recently to congratulate her and ask her about what's next. She first reflected on her life and career in Tennessee prior to the passage of this law, saying, "it wasn't just work for me. It was entrepreneurship. And I was giving jobs to other people. When I had to close down my shop, all those women had to find other work. Many of them stopped braiding."
But now that she will be able to own a business and work in Tennessee, she is excited to move home to Memphis and reopen her shop. "I'm most looking forward to passing [braiding] along to future generations. I have a 12-step program that I'm excited to use to teach others. I know a 67-year-old woman who wants to work, as well as kids who want to learn at a young age. It's my turn to train others.
"I've always wanted to give back to my community. This bill changes everything. I'm free to do what I want to do and get people to work. And by working, I can give my grandchildren a foundation to go to college. And I can teach them to braid, which will give them hope to earn a living."
Debra is truly an inspiration to other natural hair braiders. "I encourage [all braiders] to make an effort not to miss out on what we can do because of this bill. We get a clean slate. It finally happened."