Chipping Away at the Culture and the Cuisine
Johnny Haffner is a life-long Nashville resident who has lived in his 1920's home in the Green Hills area for over 30 years. Johnny is also a chef and the owner of a well-known catering company in town. He loves to entertain guests, and years ago he put a great deal of money into his home to transform his kitchen into a chef's dream. He also added on a covered patio in the back that seats up to 32 guests. At his home, Johnny cooks for his large family, neighbors, friends, and for one night a week during the warmer months he opens the patio up to the community. Guests pay a flat rate (and bring a bottle of wine), and join strangers who quickly become friends throughout the multiple courses of the night.
I was fortunate enough to attend one of Johnny's dinner parties last year and I had one of my favorite evenings in the city. From the start, the family was courteous of their neighbors, asking guests to Uber or park in their driveway rather than the street. Upon entering Haffner's artsy home, we were served cocktails and appetizers as we mingled with the other guests, and then we were promptly guided to the patio where our wine had been chilled and served for us.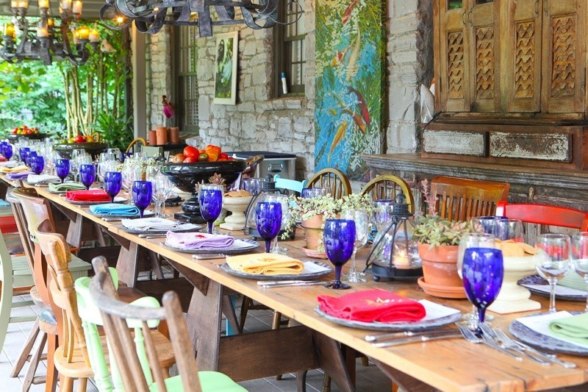 Each of Johnny's dinner parties has a food theme, and on the evening I attended the theme was pear. We were served seven courses all featuring the fruit of the night with dishes such as a caramelized pear and goat cheese bisque, pear ravioli, and a prosciutto wrapped pork tenderloin with pear, fennel, and onion in a green peppercorn sauce. The food was exquisite and the experience one of the most charming Nashville has to offer. I left the home thinking, "this is why I love Nashville."
I was pleased to find out that Johnny also frequently gave away these experiences for charity, raising thousands of dollars for various non-profits and those in need in the community. As a resident of Green Hills myself, I took a lot of pride in knowing this was offered in my neighborhood.
But unfortunately, Johnny is one of a growing number of residents in Nashville who have had their property rights revoked by the city's unconstitutional law that bans home businesses.
Last year, Johnny received a notice from the city threatening him with egregious fines should he not halt his decades-long tradition of community dinner parties. He was told he could not even continue to host the charity dinners he offers for free each year, and that he could face jail time if he persisted.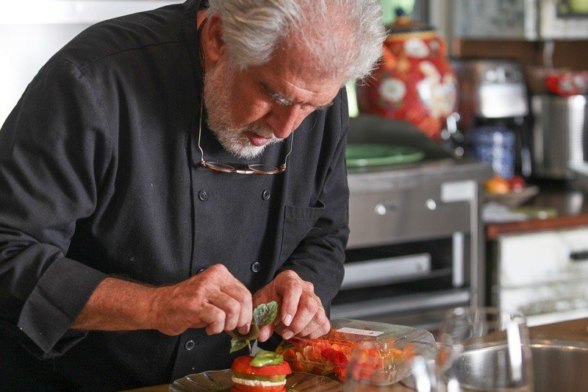 Now, not only could Johnny lose the money he has put into transforming his home to host these parties, but this law could also hurt his catering business-which has been helped tremendously by his popular dinner parties. On top of that, Nashville could be losing yet another thing that makes the city unique and keeps our communities close-knit.
If the city can tell you who you can and can't feed in your home, it should be pretty obvious the law has gone too far. Luckily for Johnny and many others, the Beacon Center's Litigation Center is fighting to overturn this unconstitutional law in court. A week ago, we celebrated our first victory in the case when a judge moved to throw out the city's motion to dismiss. You can follow this case here.