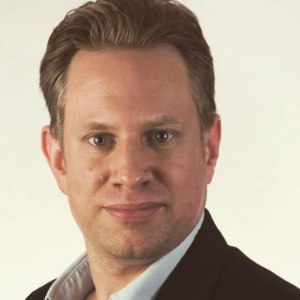 Consultant might fleece Johnson City out of millions
BY CHRIS BUTLER
(Writer's Note: This is the third and final story about a proposed municipal broadband project in Johnson City)
Johnson City officials want to erect a $64 million government owned Internet network, and they want to do it because members of a Colorado-based consulting firm enticed them into it.
Members of that consulting firm, Magellan Advisors, seem to have their routine pretty much down pat, according to the experts.
They take money from local governments around the country.
They use that money on a feasibility study to evaluate whether that community needs a government owned Internet network.
They always decree that the answer is yes, the network is needed.
But there's an underlying motive that officials in various cities around the nation seemingly fail to notice, said David Williams, president of the Washington, D.C.-based Taxpayers Protection Alliance.
"The biggest problem that jumps out at me in all of this is the Magellan Company. They go in and they see the need for a government owned network for government broadband. Then they have to say 'Oh, well, we can put it together,'" Williams said.
Local government leaders agree to hire Magellan to build the network.
Magellan makes money — good money.
Magellan then moves on in search of their next payday.

"There is obviously a conflict of interest when you're a consultant and you say there is a need for something and that we can do it," Williams said.
The broadband plans Magellan employees put forward for Johnson City, though, aren't realistic and are almost written from a rookie's point of view, experts said.
In a letter dated June 21 of this year, Tennessee Comptrollers told BrightRidge officials that, as far as they can tell, the proposed broadband plan is not feasible.
Plans in Johnson City for a government owned network aren't yet official, but city officials are creeping closer and closer to a decision.
While people debate whether Johnson City officials are getting hoodwinked, private Internet Service Providers in the area are risking their capital on a new and more promising venture – 5G Internet.
Conflict of interest
No one at Magellan Advisors returned repeated requests for comment.
In a statement, BrightRidge spokesman Tim Whaley praised the consulting firm.
"Magellan has assisted local start-ups as well as TVA in various telecommunication endeavors and exceeded all expectations throughout the process," Whaley said in a written statement.
"To be blunt, surveys of the marketplace find the incumbent providers 'investment in the marketplace' to be severely lacking."
Whaley put quotation marks around "investment in the marketplace" in his written statement.
Research by The Daily Caller and Watchdog.org show Magellan has done at least 200 other similar projects in Illinois, Texas, Georgia, and elsewhere.
Two years ago, according to the Daily Caller, Magellan double-dipped in Chatham County, Georgia, first getting a $65,200 contract for a feasibility study for a government owned Internet network. Then they got a similar contract out of Savannah, the county seat, for $65,500.
"They then decided to survey area residents about their level of broadband access.  Magellan determined that Savannah is underserved," according to the Daily Caller.
This, even though Savannah already had two dozen high-speed Internet providers.
"After extensive Internet research, there was no evidence of any broadband consultants – of which Magellan is the leader – telling a community that it shouldn't build its own network," according to The Daily Caller.
"And almost as rare is the community that bucks the advice of its consultant and chooses not to build."
Officials in Lakeland, Fla., according to the Daily Caller, were among the few to reject Magellan. They called the company's conclusions "highly speculative."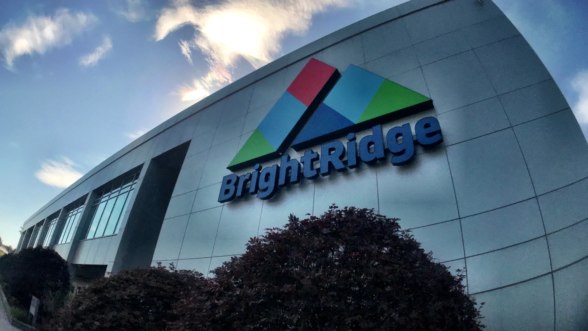 'An incredibly ambitious number'
Per the proposed plan, BrightRidge expects its broadband service will reach a penetration rate of 45 percent.
A penetration rate is the percentage of potential customers that will choose to use the service over that of competitors.
"That is an incredibly ambitious number. It's one of those things, one of the numbers they like to, for lack of a better word, fudge, to justify building out a network," Williams said.
"You are talking about almost half the population of that city subscribing to that service when you already have private companies in there providing the service."
According to the most recent U.S. Census figures, Johnson City has a population of nearly 67,000 people.
Johnson City Vice Mayor Jenny Brock, though, is optimistic, adding the plan "is actually built on various penetration rates."
"Forty five percent was a level that was felt could be attained over time. That is not starting off that way," Brock said.
"We can reach as we have a very phased-in plan and at any point in time within that plan if it does not look like it will work out we can make adjustments and changes."
Whaley, meanwhile, said the expected 45 percent penetration rate is the result of extensive market surveys BrightRidge and Magellan did within the BrightRidge service territory.
The $64 million plan will receive funds generated by cash from the new broadband division as well as borrowing of surplus funds from the electric division. All electric division financing will get repaid at four percent interest, Whaley said.
At a meeting of Johnson City commissioners last month, BrightRidge officials said they plan to roll their plan out over a period of eight years. They believe they can make the plan cash flow positive by year four and net income positive by year three.
Tennessee Comptrollers, however, don't seem to have as much confidence.
"The uptake rate, or the percentage of potential electric customers who will also purchase broadband service from BrightRidge, is the key assumption for the projection of future revenues to make the proposed broadband division fully self-supporting," Comptrollers said in a recent letter to BrightRidge CEO Jeffrey Dykes.
The plan's market analysis, Comptrollers went on, did not appear to support the projected uptake rate.
"The plan's uptake rate assumptions are based largely on the ability to attract current subscribers from other providers; however, the plan does not address the impact of market competition on pricing," Comptrollers wrote.
Whaley called the plan "a living document."
"The final form will likely vary from the original submission," Whaley said.
Exact roll-out times for this proposed service are still unknown, assuming the plan goes through, he added.
5G
New technologies can make Internet access more competitive and more accessible, Williams said, referring to 5G.
"5G wireless is going to be faster than a gig and it could be deployed a lot quicker," Williams said.
"The private sector always moves quicker than the public sector."
At last month's city commission meeting, Charter officials described 5G as a high capacity frequency for Internet access that the FCC will likely auction off this year or next. A much faster Internet speed, known as gigabit, comes with it.
Charter officials said they plan to participate in that auction.
Other companies, like Verizon and AT&T, plan to offer the service too, Charter officials said.
On top of that, this year members of the Tennessee General Assembly passed legislation that will prepare Tennessee for 5G technology. The law encourages wireless broadband providers to invest in this technology and will allow for the construction of new cell phone towers. The law expects Tennessee residents will have 5G as early as next year.
Amy Martin, spokeswoman for the Tennessee Telecommunications Association, said members of her organization continue to invest in new infrastructure and advanced equipment for Johnson City and the surrounding Washington County.
"A government-owned entity competing with local businesses who've made these critical investments will not improve service or access for customers," Martin said.
According to Tennessee Watchdog, private providers around the state and nation said they will not compete with government owned networks, or GONs for short. That increases the risk that these public providers will one day have a monopoly in their respective areas.
For his part, Williams said he plans to discuss this matter with Johnson City officials sometime this summer.
"This is something that everyone in every locality should understand. It may be coming to your town next. One thing government officials are really bad at is learning from past mistakes from other governments," Williams said.
"We're not saying the Johnson City officials aren't smart. We just want them to see that this has been tried elsewhere, and it hasn't worked. We want that to be a warning sign."
Williams said he and his colleagues don't want to add Johnson City to the ever-growing list of failed municipal broadband networks.
"We want to sound the alarm. We want to ask serious questions. We want to look outside of Magellan. We want to look outside of the yes men in Johnson City that have been talking to them and tell them what is happening in the other cities," Williams said.
Follow Chris Butler on his professional Facebook page Chris Butler – Writer/Journalist.