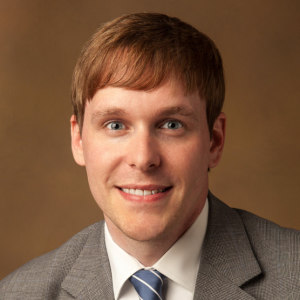 Driving Real Change in Our Criminal Justice System
BY JUSTIN OWEN
Did you know that more than 57,000 Tennesseans lose their driver's license every year because they've simply been unable to pay their full court fees and fines a year after leaving the criminal justice system? Current state law says that those leaving prison have one year to pay these fees and fines—often thousands of dollars or more—or they lose their driver's license.
While it's imperative that those committing crimes serve their time and pay off their debt to society, those leaving prison can rarely afford to pay off all their court fees and fines in such a small amount of time. They often spend months trying to reintegrate back into society, find a job, and begin providing for their family. If they lose their license, it becomes nearly impossible for them to find and maintain gainful employment, especially those in rural areas who must rely on cars to get to and from work. For many, a driver's license literally means the difference between becoming a productive, taxpaying citizen or falling back into a life of crime.
An important bill to address this comes up for discussion for the first time in the state legislature on Tuesday. The bill was brought by the Coalition for Sensible Justice, which Beacon co-founded, and is championed by Sen. Steve Dickerson (R-Nashville) and Rep. Jeremy Faison (R-Cosby).
The bill would make two important changes to current law:
It would allow those who are truly indigent and unable to pay anything apply to have their fees and fines waived, so that they could more easily transition back into society. Alternatively, if they are able to pay even a small amount each month, they can get on a payment plan to avoid losing their license.
For those who do lose their license for the inability to pay, they will now be able to obtain a restricted driver's license to get to work, school, church, the doctor, or other places deemed necessary by the court.
The bill preserves local court clerks' ability to use other means to collect fees and fines from those who are able to pay. These changes will ensure that we don't let those who can pay off the hook, but that we also don't take away their means to actually pay off those fees and fines. It's imperative that we eliminate barriers that prevent those leaving the criminal justice system from becoming productive members of society. Failure to do so only increases the odds that these Tennesseans will turn back to a life of crime, thus driving up our state's recidivism rate, creating more victims, and costing taxpayers millions.
This is a sensible reform that Beacon is proud to support along with our partners at the Coalition for Sensible Justice. To stay up to speed on this and other reforms to our criminal justice system, sign up here.