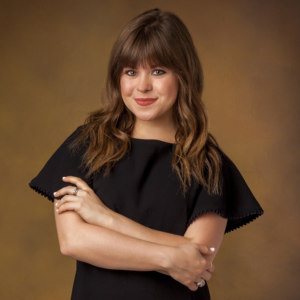 For most workers and small businesses, it's all essential
Max and Mary Helen own Crown Trophy in Memphis, Tennessee, a small trophy shop that provides awards for local schools, sports teams, civic groups, and pretty much anyone in the area who needs a custom award. But with schools being closed early for the year and all spring sports cancelled amid the coronavirus pandemic, they are concerned about what that will mean for their business.
Max and Mary Helen have done everything they can do to follow state and CDC guidelines. They've closed their showroom and are only providing curbside pick-up for their clients, and there are no employees working during this time. They have followed all of the guidelines given to them meticulously because they care about the health and safety of their clients and employees just as much as they care about their own. 
What they take issue with are the arbitrary "essential" and "non-essential" business labels. As owners of a small business that employs people who rely on the income they make at Crown Trophy to provide for their families, their business is more than essential—it's personal. And as long as they are following proper health and safety guidelines—I asked, and they are—they should be able to remain open without critique. 
On March 31 the Tennessee Holler posted this on their Facebook page: "TENNESSEE — are there businesses continuing operation near you that don't seem to be 'essential'? Let us know in our messages or email us." I have no idea if Crown Trophy in Memphis was "reported" for keeping their business open, but for the sake of this argument, let's play out the scenario as if they were. What is the point of shutting down or shaming a "nonessential" family business? Max and Mary Helen could sit at home with their business closed, unable to make money so they can rehire their employees when all this passes. Or, they could travel a mile down the road from their house and conduct business per the CDC guidelines, following all the safety protocols they have put into place.
And what most people don't know, but will very soon, is that Crown Trophy has designed a plastic mask clip that they'll be making out of acrylic to give to medical professionals whose ears have been suffering from wearing N95 masks for hours and hours each day. Businesses all across Tennessee are repurposing equipment to help others the best they can. It matters less what our individual opinions are on the best way for the government to deal with COVID-19 than our understanding that these arbitrary rules unfairly hurt business owners and people who are just trying to make a living and put food on the table.