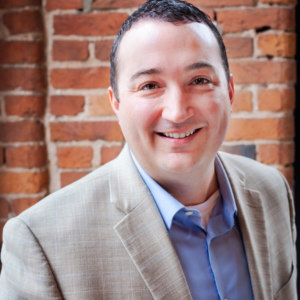 Fleeing Nashville: Nashville's Population Exodus
BY RON SHULTIS
There's an old political adage that people "vote with their feet," meaning that people will choose to leave an undesirable environment and move to a better one. Ronald Reagan even called voting with our feet the "built-in guarantee of freedom" in our system of federalism. We've seen this for years here in Tennessee, as economic refugees from California, Illinois (including yours truly), and others have moved to Tennessee as a result of policies like no state income tax or, more recently, to escape onerous COVID restrictions since the start of the pandemic. Some are so thankful to move here. In a recent story by a news channel in Los Angeles covering Californians moving to Middle Tennessee, one former Californian said "moving to Tennessee is the new American Dream."
But come to find out, "voting with your feet" doesn't just apply to the state level, but to the local level as well. New data just released from the Census Bureau listed the population change of all cities nationwide from July 2020 to July 2021. Despite being called the "It City," Nashville saw the 12th largest population decline in the entire country and was one of only 12 cities that lost over 10,000 people, along with the likes of cities like Portland, Boston, Chicago, San Francisco, and New York.
While this decline could be contributed to a whole host of factors, several are obvious. First, Nashville's historic, and infamous, 34 percent property tax hike that occurred just one month prior to the timeframe of the Census calculations began. One can easily imagine Nashville renters sought to escape higher rents passed on to them as a result of the tax hike, moving out to the suburbs. Another reason some could have left was to escape the more draconian COVID restrictions, especially on business owners, Nashville imposed compared to the rest of the state at large. I expect many were also parents, frustrated with Metro Nashville Public Schools (MNPS) for not reopening to in-person learning sooner. How many parents had enough when in January of 2021 MNPS announced they still had no timetable on reopening to in-person learning despite the fact local private schools and surrounding school districts had already gone back in-person? In fact, Axios recently reported how MNPS enrollment has fallen 14 percent since 2012 while enrollment in charter schools has risen nearly 300 percent over the same time period.
It's clear that not just what state you live in matters, but also what city. This is why in 2020, Beacon released its City Freedom Index,  which ranked Tennessee's most populous cities, and how relatively free they are on everything from property taxes, building fees, to does the city limit how many dogs you can own? It is also why Beacon has argued for adjustments to the state Truth in Taxation law and for a statewide limit on the growth of property taxes. Shockingly, Tennessee despite its reputation as a low tax state, is one of only four states without a cap on the growth of property taxes, making Nashville's historic tax hike possible.
Poor management, bad governance, and poor policies at the local level, especially in our largest cities like Nashville, ​​threaten to erode the state-level policies that have made Tennessee competitive and attractive for workers and businesses alike, such as our lack of a state income tax, the repeal of the Hall Income and death taxes, and our right-to-work status. It's ultimately why good public policy and free-market reforms are necessary at every level of government if Tennessee is going to continue to be the American Dream. Let's hope for all of us Tennesseans, new and old alike, that it stays that way.