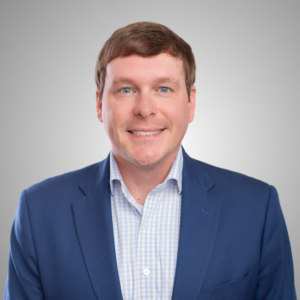 Hall Tax Finally Gone Forever
BY JUSTIN OWEN
As of January 1, Tennessee's Hall Income Tax is no more. Named after the legislator who proposed it in 1929, the tax applied to income derived from stocks and bonds.
In 2016, the Tennessee legislature passed a phase-out of the tax. When then-Gov. Bill Haslam signed the repeal bill soon thereafter, Tennessee became just the second state in history to eliminate an income tax. Tennessee now joins just seven other states that impose no individual income tax whatsoever, and taxpayers will save more than $300 million a year as a result.
Killing the Hall Tax was no small feat. For years, policymakers could only make modest tweaks to the tax to reduce the number of people who owed it. But in late 2015, Beacon mounted its largest ever public awareness effort to educate Tennesseans about the tax and the benefits of its repeal. 
At the time only 17% of Tennesseans were even aware of the tax's existence. Coupled with aggressive taxpayer-funded lobbyists who represented the cities and counties that got a share of the tax revenue, repeal seemed to be a pipe dream. But Beacon embraced the lack of awareness about the tax to craft an award-winning messaging strategy about how taxing retirees and punishing savings was not the "Tennessee Way." And we did what any southerner would do when trying to get people's attention: we made it about football. 
Beacon produced a high-quality video ad comparing Tennessee to Florida in an ESPN-style format.. The video was viewed more than four million times in just six weeks. As a result of the heightened public awareness, tens of thousands of Tennesseans contacted their legislators in support of repealing the tax. And at the end of the 2016 legislative session, state legislators answered the call, setting the tax to be phased out over the ensuing few years.
At its final phase-out, as the clock struck midnight on December 31, 2020, the Hall Tax was 92 years old. Other than by the local government bureaucrats whose coffers it filled, the tax will not be missed.