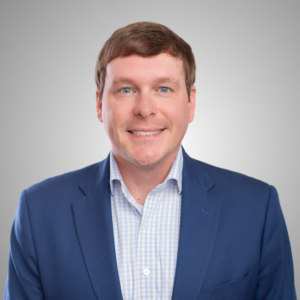 Home businesses are as American as apple pie
BY JUSTIN OWEN
Last week, our case challenging Nashville's home business ban went before the Tennessee Supreme Court. During the hearing, our litigation partners at the Institute for Justice made the case for our clients' ability to continue running their businesses from their home.
You may have heard their stories. Lij Shaw is an award-winning music producer whose in-home recording studio was arbitrarily shut down by the city. His plight was even covered by Billboard Magazine. And Pat Raynor was prohibited from cutting hair a few times a day in her garage salon. Pat's story was recently featured in an Institute for Justice study on the importance of home businesses.
The report found that one-third of home businesses were started after the person lost their job due to the pandemic, proving that starting a business at home has been a godsend for many whose livelihood was upended over the past two years. This is especially true for females and minorities, who operate home businesses at a higher rate than traditional businesses. Home businesses can be a great equalizer for women and minority entrepreneurs who otherwise have a hard time getting off the ground.
Despite these opportunities, those surveyed reported difficulties with local red tape when it comes to their ability to start their business from home. Nowhere in America was this more of a burden than in Nashville, which outright prohibited businesses from seeing a single client in their home. A retired grandmother would be breaking the law if she charged even a dollar to teach one child piano in her home.
The Metro Nashville Council relaxed the ban in 2020, yet—as we argued before the Supreme Court last week—the law will sunset next January. This leaves Pat, Lij, and potentially thousands of other home businesses in the lurch, uncertain about whether they can continue running their businesses a year from now. Further, they are limited to just six clients a day, far less than other, specially treated home businesses are allowed.
Hopefully the Supreme Court will rule in our favor, so that home-based entrepreneurs like Lij and Pat can rest easy knowing that the government won't shut them down when the clock runs out on this new law. Home businesses are as American as apple pie. It's time we treated them that way.