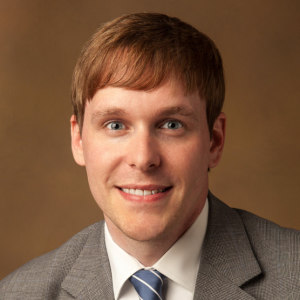 Honoring a Tennessee legend
BY JUSTIN OWEN
Earlier this week, Comptroller of the Treasury Justin P. Wilson announced that he was not running for re-election. State legislators elect three constitutional officers: our state comptroller, treasurer, and secretary of state. Wilson would have been up for re-election for a seventh consecutive term when lawmakers returned to Nashville next month, but he instead chose to retire. A gregarious figure with a personal and political history worthy of a novel, Wilson has served our state impeccably over the past 12 years. 
Tennessee has long been a fiscally well-managed state under the charge of Democrats and Republicans alike. But under Wilson's leadership as our state's "money cop," Tennessee has risen to the top of the list as the most fiscally stable state in the nation. 
The Comptroller has played a leading role in preserving our top-notch bond rating, maintaining our debt levels low, and ensuring that local governments are held fiscally accountable. And he has done so with a literal swagger and routinely donning his famous pale yellow seersucker suit. While shunning self-important bravado, Wilson nonetheless created an affable caricature of himself that piqued others' interest in mundane topics like bond ratings and audits. He is known to host enthralling dinner parties at his home, where he will greet his guests—from governors all the way down to average Joe's like me—barefoot and with a pet macaw on his shoulder.
We'll miss him sauntering through the halls of the legislature and educating lawmakers and taxpayers on the fundamentals of a fiscally sound government. But we won't forget all he has taught us so we can pass on that financial stability to future generations of Tennesseans. Happy retirement, Mr. Comptroller! You earned it.