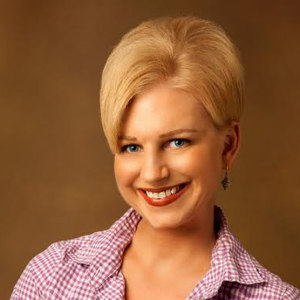 Independence Day: Paul Revere and Cornelius Vanderbilt's Passing of the Torch
"Listen my children and you shall hear," began Henry Wadsworth Longfellow's majestic poem of Paul Revere's ride during 1775 that became a rallying cry for liberty across the thirteen colonies. With Independence Day upon us, many are combing through the pages of the past to celebrate the lessons and accomplishments of our young nation. As far as lessons go, Beacon released our ninth annual Pork Report last week. As a result, you may be thumbing through pages of painful evidence that government, even at the local level and in relatively responsible states like our own, can wildly abuse its power. "Cronyism" is bureaucracy's favorite scheme, repeated often throughout our history and told in page after page of our Pork Report. In Nashville, home of the Vanderbilt Commodores (recent NCAA baseball national champs!), there's an American story that should be particularly riveting—the story of Cornelius Vanderbilt, and his triumph over cronyism to become one of our nation's most admirable examples of the American Dream. No one tells Vanderbilt's story better than political economist and professor Burt Folsom in his famous book, "Myth of the Robber Barons." When Vanderbilt launched his steamboat business in the mid-1800s, his competition was Edward Collins, who had a cozy relationship with members of Congress and whose company was heavily subsidized by the U.S government. Meanwhile, Vanderbilt was forced to operate his steamboats without a dime of assistance from the feds. While Collins went repeatedly back to Congress to ask for more money year over year, even after losing a ship off the Atlantic that killed 500 passengers, Vanderbilt ran a safe and successful service between New York and England at a fraction of the cost. Clearly, we know who won and lost that entrepreneurial battle of David versus Goliath. Unfortunately, government cronyism shouldered on the backs of taxpayers is not a thing of the past. Our 2014 Pork Report outlines many current examples of local government attempts to compete against the free market, including:
Beale Street Landing: the local Memphis government's wasteful "investment" into a failed community enhancement project, costing taxpayers $33 million.
Bass Pro Shop: again, a hefty Memphis "investment" to hook the popular retail chain's occupancy of the downtown Pyramid, costing taxpayers $30 million.
Tullahoma's Gigabit Internet: local City of Tullahoma's "investment" in high-speed Internet service, costing taxpayers $17 million.
As you can see, cronyism has been a destructive force throughout our nation's history. Through the Pork Report's sounding of the alarm and the diligence of taxpayers who respond with demands of accountability, we can help to free our markets from the webs of cronyism in cities and counties across our state. So through the night rode Paul Revere; And so through the night went his cry of alarm, to every Middlesex village and farm…