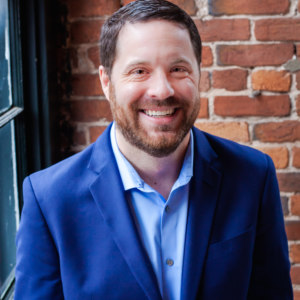 Instant Reaction: Mayor Barry's Resignation
What a wild, weird, and unprecedented last few weeks we have had in Nashville with the ongoing saga of Nashville Mayor Megan Barry. That all came to an end today as Mayor Barry finally submitted her resignation (about two weeks too late), a story that was first reported by the Tennessean this morning.
While it was pretty clear to anyone paying attention that policy-wise, Megan Barry and the Beacon Center were worlds apart, we are not rejoicing in this situation, but instead feel bad for the citizens of Nashville who trusted Mayor Barry. Here are a few of my key takeaways from this whole situation.
-This was never about the affair. Ever since the first report of this came to light, it was pretty clear that something unethical and probably illegal was going on with the overtime pay and lavish trips with her bodyguard. It came to light earlier this morning that she pled guilty to felony theft. No matter what her supporters say, this was never about the affair. It was about the blatantly illegal actions, complete disregard for taxpayers, and consistent misrepresentation the truth.
–The Tennessean did an incredible job covering this investigation and story in general. They covered it fairly, factually, and without giving the Mayor any preferential treatment. While many on the Right will complain about the Tennessean being a liberal newspaper, and in fact, their Editorial Board is certainly to the Left, the newspaper is filled with competent, accurate, and intelligent reporters, even if some happen to be personally liberal. I want to give a special shout-out to all-star reporters Joey Garrison and Nate Rau, and to my friend David Plazas, who wrote an incredibly thoughtful opinion piece on why the Mayor should resign.
-We hope the next Mayor will be more open to bi-partisan solutions to problems. Mayor Barry did not seem to be someone who was open to any type of criticism on spending, transit, or the role of government. While Nashville is still a liberal city, we hope the next Mayor will be more willing to work with groups like the Beacon Center on issues that should be bi-partisan like corporate welfare.
While Nashville will get negative press coverage the next few days, it is important to remember that we are resilient. One mayor's misdeeds do not define this incredible city.  We will not only survive this, but we will continue to grow and be better because of it. This is an amazing city of hard-working and talented residents that I am proud to call home.