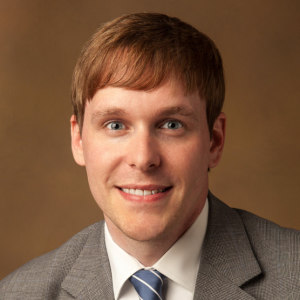 It's time for all Nashville small businesses to say "enough is enough"
BY JUSTIN OWEN
I've always dreamed of becoming an entrepreneur. But as a resident of Nashville, owning a small business is one of the most dangerous lines of work right now. Despite the state as a whole reopening last week, Nashville Mayor John Cooper extended the city's stay-at-home order through at least May 8. And while he refuses to let businesses reopen, he is turning them upside down and shaking every last dollar he can out of their pockets. Those forcibly closed businesses now face a whopping 32% property tax increase if the mayor gets his way.
Proponents of the tax grab have preposterously claimed "it's only a dollar," because the rate is set to increase from $3.15 to $4.15. But in real terms, that will increase property taxes by more than $625 for the average household. That's quite a bit more than a dollar. Heck, it's almost $2 every single day!
It's even worse for our city's "non-essential" businesses. Take Peg Leg Porker, which has the best ribs in town hands down. The BBQ joint's owner Carey Bringle wrote an open letter to the mayor lambasting the tax increase, noting that his independent restaurant would wind up paying $6,000 per month in property taxes if the hike goes into effect. And as Carey notes, those tax bills still come due even if he is not allowed to operate his business. "Since you have shut us down, I have personally paid the city over $110,000 and now you want more. I am sorry Mayor Cooper, I am not buying it. Enough is enough. Right now I am just struggling to survive," his letter concludes.
Carey is one of thousands of businesses across the city who are just struggling to survive. And even when the stay-at-home order is lifted and businesses are allowed to resume serving customers, many will still be illegally operating in the city's eyes. That's because Nashville has the most restrictive home-based business ban in the entire nation, prohibiting businesses from seeing even a single client in the home. This literally means that a grandmother who teaches piano lessons in her home is committing a crime. 
So as almost all Nashvillians have been forced to work from home, doing so remains illegal for many of our city's small businesses. Hopefully that will change, as Beacon just filed our appeal challenging this ridiculous ordinance on behalf of home studio owner Lij Shaw and Pat Raynor, who just wants to cut hair in her garage part-time. 
We must all stand with small business owners who, like Carey, Lij, and Pat, are just struggling to survive under the weight of Nashville's heavy thumb. Whether it's forced business closures, home business bans, or massive tax hikes, it's time to tell city leaders holding down our small businesses that "enough is enough."
If you are a Nashville small business owner who wants to make your voice heard, join our efforts here.