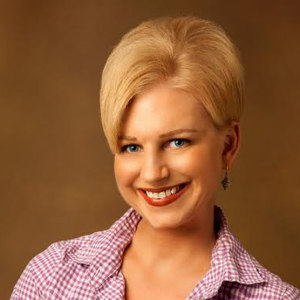 Kasich's Distorted Realities
Ohio's experience with ACA Medicaid expansion should teach other states like Tennessee not to take a bite out of the same bad apple. During his visit to Nashville, Ohio Governor John Kasich lauded his expansion in Ohio, but failed to paint a true picture of the havoc it's wreaked on those in the Buckeye state. Two major claims by Kasich's expansion supporters have proved to be fallacies, just as Ohio's state think-tank, The Buckeye Institute, predicted.
The first fallacy: Expanding Medicaid would save Ohio taxpayers money (eerily similar to the rhetoric espoused by the Haslam administration). In fact, Medicaid expansion has been a fiscal nightmare for the Buckeye state. The program is 63.1% over budget through May 2015, the 11th month of the program's very first full fiscal year. Expansion advocates also claimed Ohio could play a shell game with the federal government to reduce the state's obligation. But the federal government recently announced a ban on that shell game, putting Ohio taxpayers on the hook for over one billion dollars more than the original projected costs.
The second fallacy: If Ohio does not expand Medicaid, Ohioan's hard-earned federal tax dollars go to other states that do expand (again, a popular but utterly false talking point amongst Insure Tennessee proponents). According to a Congressional Research Service memo, "If a state doesn't implement the ACA Medicaid expansion, the federal funds that would have been used for that state's expansion are not being sent to another state." Expanding Medicaid simply means more federal deficit spending that weakens U.S. global competitiveness and endangers the prosperity of future generations.
Robert Alt, President and CEO of The Buckeye Institute, warned Tennessee lawmakers that an expansion would be a "gamble" with taxpayer dollars in a senate Judiciary hearing preceding the special session to debate Insure Tennessee. First, the administration predicted a 250,000 Tennesseans would enroll, which morphed quickly into nearly 400,000, and possibly more. Shortly thereafter, we learned that despite claims that there would be no costs to the state, the proposal was tagged with a $15 million fiscal note. Without an inked deal with CMS to prevent the feds from reneging on promises like they did in Ohio and other states—coupled with the shifting enrollment projections and cost estimates—Alt's characterization of the effort as a risky gamble was spot on.
Before Tennesseans buy into the rhetoric of a stump speech, we should make sure we have a clear picture of what expansion looks like in Ohio. Suddenly, what he'd have us believe was a ripe apple ready for the picking here at home again next session, begins to look rotten and wormed. We think we'll pass.
This post was written by Lindsay Boyd of the Beacon Center and Rea S. Hederman Jr of the Buckeye Institute of Public Policy Solutions.