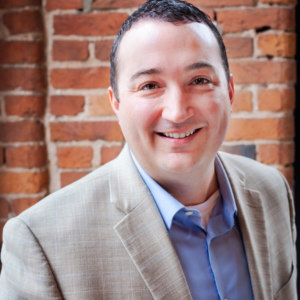 Local Governments Continue to Waste Green on Greens
BY RON SHULTIS
The COVID-19 pandemic continues to wreak havoc on personal as well as government finances. Last week, the National Association of Counties announced their estimate that counties will experience a $202 billion decrease in revenue as a result of the pandemic and its economic fallout. However, households and governments would solve a problem like this completely differently. The difference is households know sometimes you have to let go of luxuries in order to pay the bills, whether that's cutting cable, eating out less, or spending less money on entertainment. Meanwhile, governments have the hardest time learning sometimes you just have to cut things and focus on the essentials.
Look at Chattanooga, for example. Last week, Chattanooga city officials debated whether or not the city should continue to own and operate its two public golf courses. Or at the very least, should the city turn them over to be managed by a private company after Councilman Jerry Mitchell obtained records showing the two courses have lost over $600,000? Interestingly a separate course operated by a private company on behalf of the city doesn't lose money, because naturally, incentives and the profit motive matters. 
Sadly, cities losing money on golf courses, most of which could be run profitably by the free market, is nothing new. In our recent City Freedom Index, we found that fourteen of the state's thirty largest cities use taxpayer funds to operate golf courses. In our 2018 Pork Report, we specifically highlighted how Memphis lost over $2 million operating eight golf courses in one year alone. 
Defenders of the golf courses in Chattanooga cited their historic value. But when you think of the most historic golf courses in the world, say St. Andrews, Augusta National, and Pebble Beach, they are all private courses. Clearly it  doesn't take taxpayer funds to protect a historic course. 
The other apparent reason for cities to be in the golf business, which was given in Chattanooga, is that taking money from taxpayers to subsidize golf courses creates affordable recreational opportunities for citizens. If they really want to make it easier for citizens to afford to play golf, perhaps they could not subsidize things that could be run by the private sector and cut their property tax rate, which is the 4th highest in the state. That way those who don't like to play golf aren't forced to subsidize it.  Golf is an expensive game, and it gets even more expensive when you pay taxes for it and don't care to play.
Golfers know that you'll have good days and bad days, and governments would be wise to learn that as well. There will be good and bad financial times, whether it's from a recession or a pandemic. That is why it is important for governments, like golfers, to focus on the fundamentals—core services—and not fancy toys, like golf courses and other city-owned enterprises. Because when they don't and bad times do come, they end up like Nashville and can't afford to pay their bills without a massive tax hike. That's why Chattanooga and the thirteen other cities across the state would be wise to save the green and get out of the greens fees business.