NASHVILLE: THE "IT CITY" BUILT ON SAND
By Justin Owen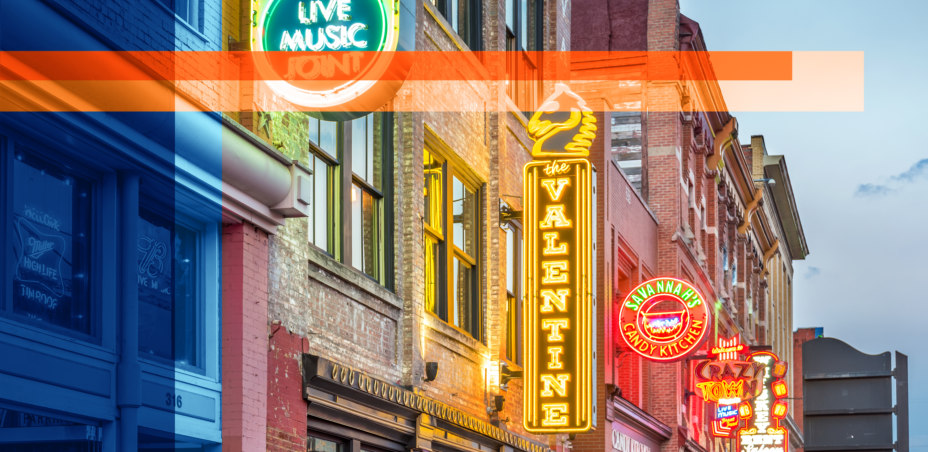 Music City, USA. Long known as the home of the Grand Ole Opry and country twang. But over the years, Nashville's appeal has broadened beyond cowboy boots and shiny belt buckles. Its famous music scene diversified, culminating in two of the world's largest music festivals at once. CMA Fest, which drew a total of 5,000 people back in 1972, now draws ten times that every single night. And an hour or so down the road, thousands of hippies annually ascend on "The Farm" in Manchester to partake in the Bonnaroo Music and Arts Festival. The two crowds totaling nearly half-a-million people couldn't be more different, but through Nashville in June they all come.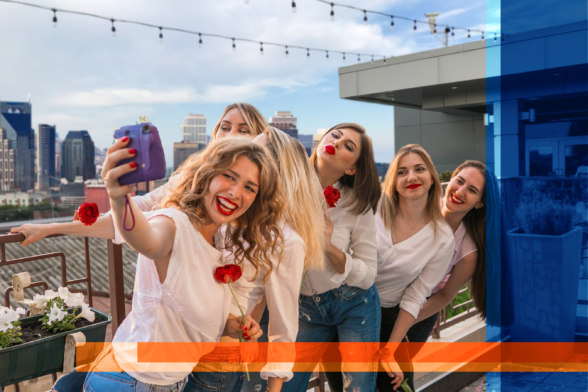 This rise and diversification of the city's music scene has also made the four-block length of Broadway Avenue one of the most prime pieces of real estate in America. Live music by fledgling artists pours out of the honky tonks seven nights a week, as do thousands upon thousands of brides-to-be. In 2019, Nashville was christened the "bachelorette capital of the world."
The city has built its street cred not only in the music business, but also in sports. Southern hockey teams are rarely profitable, yet the Nashville Predators have developed one of the most passionate fan bases in the National Hockey League. When the Predators made the Stanley Cup Final in 2017, an estimated 100,000 fans packed Broadway to watch both home and away games. These made-for-TV moments helped the city secure a bid for the 2019 National Football League Draft. It promptly set a record with more than 600,000 in attendance and another 47 million tuning in on TV.
All told, tourism brings in a whopping $7 billion a year and accounts for more than one out of every ten jobs in the city. But it's not just tourists arriving in droves. Nearly 100 people per day permanently relocate to Nashville. Dozens of companies have moved their headquarters from other cities in recent years. And while Nashville lost out in the most high-profile bid for public subsidies in history, Amazon gave the city a consolation prize in the form of its new operations hub. The company has promised 5,000 new jobs in exchange for $102 million in state and local taxpayer handouts.
Celebrities from all walks of life have also made Nashville home. This is in part due to a relatively low cost of living, low taxes (Tennessee lacks a state income tax), and Nashville residents' notorious friendliness and disdain for paparazzi. Want to earn the scorn of any Nashvillian? Run up to a celebrity and ask for a picture. I once held the door open for Nicole Kidman and Keith Urban at the movie theater without initially even recognizing them. Not a single person said a word to them sans the usher taking their movie tickets.
But behind the scenes, Nashville holds a dirty little secret. Despite record attention, tourism, and in-migration, Nashville has gone flat broke. The city's net position (all of its resources minus all of its liabilities) shrank from $2.5 billion in the black in 2007 to a negative $2 billion in 2019, a nearly $5 billion plunge.
For a city with such meteoric growth, how was this possible? Even with the attention-grabbing headquarter relocations, the city's population grew by a modest 15 percent during this time. The city's revenue rose by a much greater 48 percent due to the ensuing development and skyrocketing home values. But its spending takes the cake, growing by nearly 65 percent during the same period. The math is simple. Spend more than you take in, and you will find yourself in debt. As a result, this single city now holds twice as much debt as the entire state of Tennessee.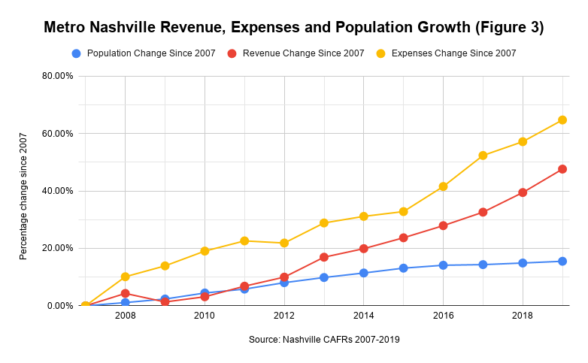 The biggest driver in this debt trap is the city's extravagant post-employment benefits for government workers. Nashville's retirement benefits are drastically higher than that of its peer cities, with nearly $3.9 billion in post-employment benefits liabilities. That's ten-fold the same liabilities held by Louisville, a similarly situated metropolitan government.
And there are many retirees to owe. Of comparable cities, Nashville has the second highest number of full-time employees per 1,000 residents; only Denver has more. While itself not a major cost contributor—relatively speaking, at least—there is another policy that illustrates Nashville leaders' penchant for excess. Metro Council members, who make up the legislative body of the consolidated city-county government, receive lifetime health insurance benefits after serving just two four-year terms on the Council. And then there is the Council's size: 40 total members, the largest in America outside of New York or Chicago.
Beyond its outsized government workforce and generous retirement benefits, a string of former Nashville mayors also had an affinity for legacy projects that have driven the city deeper into debt. Send up a drone and you will spot numerous city-funded projects. To the north of downtown sits First Horizon Park, home of Minor League Baseball's Nashville Sounds. The stadium, built using taxpayer money, was originally slated to cost $60 million. It wound up taking $91 million to complete. To the south, construction is underway on a Major League Soccer stadium, partially funded by taxpayers on land given to the team at a pittance of what it is worth.
On the shores of the Cumberland River downtown, Ascend Amphitheater has welcomed musicians of all stripes for the past five years. But in 2018, it was discovered that former Mayor Karl Dean used federal relief funds to build the venue. Those dollars were intended to help homeowners rebuild from the devastating floods that left much of the city underwater in May 2010.
Just a few blocks away sits the largest public works project in Nashville's history: the Music City Center. Constructed at a cost to taxpayers of $623 million, the convention center spans three city blocks. Include the $245 million received by Omni to build an adjoining hotel, and the city has racked up yet another $1 billion in debt.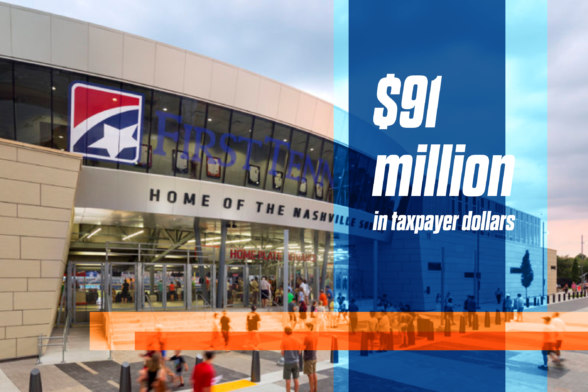 Of course, these venues sat empty for months due to the COVID-19 pandemic, which itself hit just weeks after Nashville was ravaged by an EF-2 tornado in early March. The two disasters led the city's current mayor, John Cooper, to do an about face on taxes. In September 2019, Cooper had just ousted the incumbent mayor in a landslide, running primarily on fiscal responsibility. Cooper, an at-large Council member at the time, said, "A properly managed city should be able to thrive with a 4.5 percent revenue increase. Metro needs a return to fiscal stewardship. I don't feel good about asking taxpayers to pay more in taxes when we aren't properly managing the money we already have."
Within months of that statement, Cooper proposed the largest tax increase in the city's history. Residents and businesses—many of which remained forcibly closed due to Cooper's pandemic shutdown orders—would now be asked to pay an additional 34 percent in annual property taxes.
To be fair, the tornado and pandemic certainly impacted the tourist town's revenue projections and led to an even greater hole in an already bleak budget picture. But early data suggest that perhaps the gap was overstated. The mayor's office estimated that the city would face a $250 million shortfall for the current fiscal year. But just one month later, revenue collections showed that the real gap was only half that much, leading some Council members who even voted for the mayor's tax hike to question whether it was necessary in the first place.
The city's inability to rebound from the pandemic is exacerbated by the mayor's refusal to move forward from the shutdown at any meaningful pace. Until September 18, the city severely limited the capacity of restaurants and bars and fully prohibited larger gatherings, including fans at the NFL's Titan's games. Even in the new phase, bars can operate with no more than 100 patrons inside and 100 outside, no matter their capacity. Restaurants remain limited to half capacity, which is financially infeasible for most, and financially ruinous for many.
For a city that relies so much on the tourism and hospitality industries, this is having devastating consequences for Nashville's economic recovery. Tennessee as a whole has been reopened for months, its shutdown lasting less than a month. But as part of the state's overall response strategy, Gov. Bill Lee authorized counties with their own health departments to set different timetables for reopening. While most of the six counties this impacted have reopened at a slower pace than the rest of the state as a result, Nashville has moved at a snail's pace, even reverting to a previous phase in July when COVID-19 cases rose rapidly. Recently-released emails, however, reveal that this action might have been more politically motivated than based on data.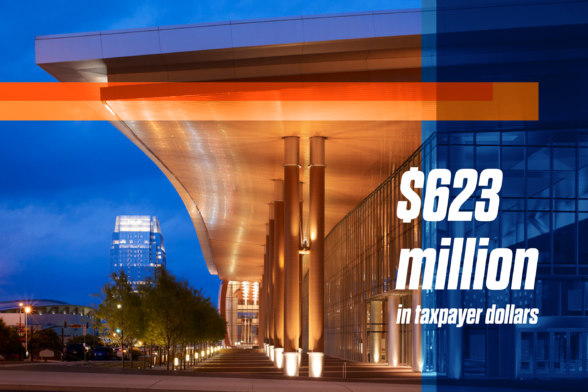 At the time, nightly news stories and Twitter abounded with shots of tourists packing Broadway, many eschewing the city's mask mandate. So adamant was the mayor that these bars were the driving cause of the spike that he abruptly shut them down again. Yet, the emails of city officials show that the mayor's office had data that bars and restaurants were not "super spreaders" as the mayor routinely warned. These establishments were responsible for less than one percent of confirmed cases.
When Mayor Cooper requested an additional $82.6 million from the state in COVID-19 relief support in mid-September, Gov. Lee quickly rejected the request. The governor cited the recent property tax increase and "some of the most restrictive limitations" on businesses as his reasons for not rewarding Nashville with more funding when the city's own actions were much to blame for its predicament.
Indeed, Nashville's consumer spending has declined more than that of any other major city in America since the first confirmed COVID-19 case in the U.S. Spending in the city has declined by a third, a full six percentage points worse than the next city, Cleveland. Undoubtedly, this is heavily impacted by city leaders' refusal to reopen at a reasonable pace despite most of the city's key metrics remaining above "unsatisfactory" levels, even with a recent uptick in cases.
Nashville sits on a precipice. It could walk back its crippling debt by implementing fiscal reforms to stem its long-term obligations. It could move away from lavish corporate handouts and massive political pet projects. It could protect both lives and livelihoods by allowing businesses to reopen safely so that the city's economy can begin to recover from the pandemic. Or, it could ignore all the signs of danger and plummet into the abyss filled with has-been cities that did the same. While it's questionable whether Nashville can even claim the "It City" title anymore, without real change, it may soon all come crashing down.