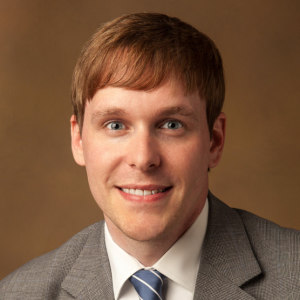 New law will help students with special needs succeed
BY JUSTIN OWEN
This op-ed originally ran in the Chattanooga Times Free Press.
One in three Tennessee students with special needs didn't graduate high school last year.
Let that sink in for a minute.
Tennessee taxpayers spent hundreds of millions of dollars to undereducate these students. Now, instead of heading off to college or beginning new careers, these young adults face limited opportunities, lower earnings and an inferior quality of life.
But help for special needs students and their families is on the way, thanks to a new Tennessee law known as the Individualized Education Act, which our organizations supported this past legislative session. Similar to laws in Arizona, Florida, Mississippi and Nevada, this game-changing policy allows parents of these students to build a truly customized K-12 education that gives their child the best shot at success.
It works like this: Families that enroll in the program will receive an Education Savings Account, or ESA, containing most of the money that would normally be spent on their child in a traditional public school. Parents can then use the money to send their child to the private school of their choice; educate them at home and cover the cost of books and materials; or enroll them in online school, college courses, private tutoring, or any combination thereof.
ESA dollars can also pay for support services like physical, speech, occupational or behavioral therapy from licensed providers — services that are critical for these students to function and to learn, but that are not always provided by local public schools.
Essentially, ESAs bring the same consumer-driven approach to education that Health Savings Accounts created for health care, empowering parents to individualize their child's education based on his or her specific needs.
Thousands of students in other states are already excelling under this transformational model. In Arizona, Kathy and Christo Visser spent years at their local school trying to get the education and care they needed for their son, Jordan, who has cerebral palsy. The ESA has allowed them to double the amount of therapy Jordan receives and to provide him with a home-school curriculum and private tutoring that are helping him thrive.
Arizona parent Marc Ashton told Tennessee legislators that his son Max — who was born blind — used his ESA to attend private school, obtain a talking computer and even save some of the funds for college, which he's now attending (parents can do all of this under Tennessee's new law).
It's no wonder that the Arizona ESA program, now entering its fifth year, enjoys 100 percent parental satisfaction.
Many Tennessee parents could never afford these options on their own. Now, with the ESA, many will finally have the tools they need. The average account under the program will contain about $6,600 per year, but students with especially high needs could see more. As with Health Savings Accounts, the law includes strong financial oversight and ensures the money can only be spent on approved providers and services. And both the state and local schools are expected to save money under the program.
The law also creates strong protections for students who enroll. Parents will get important information on participating schools upfront, including whether they educate students with special needs alongside those without them. They'll receive the results of their students' state and national assessments directly, so they can track their child's progress. And any student who wants to return to their local public school may do so at any time.
Students — particularly students with special needs — learn best when they have access to academic options that fit their unique needs. Tennessee has taken a bold step to provide that access. We commend Gov. Bill Haslam, Sen. Dolores Gresham, Rep. Debra Moody and the General Assembly, and we look forward to working to ensure the success of this vital program.
Justin Owen is president and CEO of the Beacon Center of Tennessee. Patricia Levesque is executive director of Excellence in Education National and CEO of the Foundation for Excellence in Education.