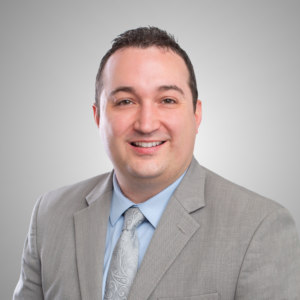 Many opportunities exist for licensing reform
BY RON SHULTIS
Prior to the COVID-19 pandemic, for roughly ten years Tennessee's economy was booming. Since the peak of the Great Recession in 2009, Tennessee's unemployment rate fell and remained at or near historic lows, companies moved here and invested billions of dollars, and thousands moved here to start a new life and take advantage of the state's economic climate. And it seemed nothing would slow that down.
Then the COVID-19 pandemic happened and the economic restrictions that came along with it. In April, unemployment skyrocketed to over 15 percent, higher than at any point during the Great Recession. Businesses closed, some for forever, due to government mandates or even confusion and perceived risks. While the unemployment rate has been cut in half since the April peak and some businesses have reopened, a tough road ahead remains for many.
But because of our resiliency there are silver linings. It's in tough economic times when many businesses and inventions are started or created. In fact, recent data shows that this past quarter roughly double the quarterly average number of businesses were started. If you've lost your job and have always dreamed of a career change or starting a business, you've got little to lose.
But what happens when the government slows down this process of adapting and bouncing back? It prolongs pain and slows down our recovery. There are lots of laws and regulations that do this, especially occupational licensing. In 1950, it was estimated that roughly five percent of Americans needed the government's permission to do a job, now thirty percent. Say you've worked in a restaurant and it's now closed. You consider installing alarm systems, then you realize you need five years experience. Sell real estate? Hundreds of dollars in fees and exams. Cut hair? 1500 hours of schooling.  Roughly a third of potential jobs are shut off from you for at least a period of time and only after considerable investment. 
Take Evelyn's story, for example. Evelyn is a 57-year-old cosmetologist living in Lawrenceburg, Tennessee. Evelyn grew up in Florida where she owned a hair salon the sixteen years of her adult life. When she had children, she closed the salon to stay at home and raise the kids but made sure her license was kept active and up-to-date. Nine years ago, Evelyn left Florida and moved to Tennessee to care for her aging mother and handicapped husband. 
When Evelyn realized that doing part-time work as a cosmetologist would bring in the extra income she needed to be able to take care of her loved ones, she sought a license transfer from the Tennessee Department of Cosmetology, who told her that she could not be granted a license. The reasoning? She hadn't worked in a while, and the board was afraid she would hurt someone—even though she has an active license in Florida. Evelyn is a fourth-generation hairdresser who has never had any complaints or infractions from clients or the Florida cosmetology board.  She is not asking the board in Tennessee to do anything she hasn't already built a career doing. If she needs to do work in a field she knows, loves, and in which she is well-trained, she should be able to do so without the state government standing in her way. 
As detailed in our recent report "Returning to Its Roots: Tennessee's Recent Occupational Licensing Reforms and Future Opportunities" Tennessee has begun to reform and eliminate some of these unnecessary burdens. But there is a long way to go. Occupational licensing laws have been shown to make it harder for new residents, military spouses, and those looking to enter a field to get a job and raise costs for consumers. Tennessee should make it easier for people like Evelyn to transfer licenses here from other states by recognizing out of state licenses like Arizona, Pennsylvania and others have done. Tennessee should continue to reduce or eliminate as many of these licenses as possible. Additionally, we should be narrowing in the scope of these licenses as licensing boards try to expand their scope as new players and technologies enter the market. As our economy continues to bounce back, removing and reforming these laws is more important than ever. If we don't we are only shooting ourselves in the foot.