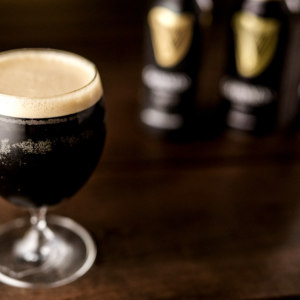 Billion Dollar Handout for Ford to Move to West Tennessee Megasite: Beale Street Irish Car Bombs
RECIPE:
One empty field (marinated for 16 years)
16 years of stale excuses
After sitting vacant for 15 years, the Memphis Regional Megasite has finally found a tenant...and it's only costing hundreds of millions more in tax dollars. After legislators already allocated more than $189 million to make the 4,100 acre site shovel-ready, the state called a special session to give another half a billion dollars to Ford Motor Company, along with nearly $400 million more for infrastructure, legal fees, and the formation of a Megasite Authority, meaning taxpayers will have ponied up over $1 billion, more than double the state budget for Mental Health and Substance Abuse Services, to lure the Mustang automaker to the state. The plant, dubbed "Blue Oval City," will produce Ford's all-electric F-150. Tennessee has a long history of giving multi-million dollar handouts to automakers, including General Motors, Volkswagen, Nissan, and Mitsubishi. Though billions have been given to some of the largest companies in the world, it never seems to be enough. Just this summer, the state gave $60 million to GM and LG, on top of the millions given in the past, for the manufacturers to start producing electric vehicle batteries.
Many will remember that just a few years ago state lawmakers argued that the gas tax was too low to cover road repairs, so they subsequently raised it. However, lawmakers feel more than willing to hand over millions in hard earned tax dollars to companies making vehicles that won't pay any gas taxes at all.
Tennessee needs to hit the brakes on giving tax dollars to corporations, especially billion dollar ones, while pushing those costs onto everyday Tennesseans. If Tennessee wants to be the number one state for jobs and a magnet for business, lawmakers should make it easier and more affordable for all businesses to operate. While we welcome Ford to our
state, taxpayers should be seeing red over the handouts involved in the deal, especially if Blue Oval City comes back later demanding more greenbacks.
SOLUTION: Instead of corporate handouts, focus on key reforms that actually drive relocations for businesses of all sizes like Franchise & Excise Tax reform and placing right-to-work in the state constitution.
https://www.venturenashville.com/reality-check-memphis-regional-megasite-faces-sunset-timer-cms-2111
https://onthehill.tnjournal.net/price-tag-for-ford-megasite-deal-hits-884m/
https://www.bizjournals.com/nashville/news/2021/06/01/tennessee-60m-grant-ultium-cells.html