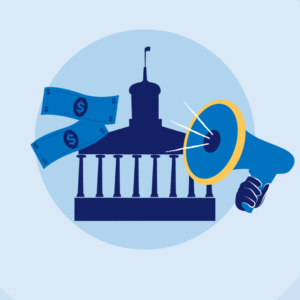 Betraying Taxpayers
Few people have a positive view of lobbyists and even fewer enjoy paying taxes. But paying more in taxes to pay for lobbyists? That's just downright insulting. But few Tennesseans realize their hard-earned tax dollars go towards paying lobbyists to talk to elected officials. From city and county government to public universities and utilities, Tennessee tax dollars pay for these entities to hire private lobbyists to influence the legislature. Open records requests to local government entities show over $1 million a year in tax dollars funds lobbying efforts at the state legislature. The truth is, it is likely higher, as government employees who lobby are not required to disclose information that for-profit lobbying firms and non-profits do. Even worse, some government entities responded to requests saying they didn't know exactly how much went to lobbying. Tennesseans elect representatives and senators to be their voice in the legislature. They should not have even more of their tax dollars go to line the pockets of special interests or against their own interests.
SOLUTION: Forbid taxpayer-funded lobbying, as elected officials are already at the capitol to be the voice for their community. At the very least, local government entities should be required to disclose all information on lobbying contracts and government employees who lobby.
Taxpayer Funded Lobbyist expenditures received through open records requests issued to government entities.
"Manual for Lobbyists and Employers of Lobbyists." Tennessee Ethics Commission. January 2022. https://www.tn.gov/content/dam/tn/ethicscommission/documents/Lobbyist%20and%20Employer%20