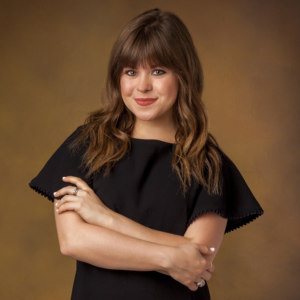 Rehabilitation Changes Lives: John Metros's Story
The John Metros that you meet today and the man you would have met 10 years ago are two completely different people. Today, John works in prison ministry and with individuals who are coming out of prison and acclimating to that life. He knows what they need to hear, because not very long ago, he was in prison himself.
John spent 21 years of his life in the criminal justice system. After enduring a difficult childhood, John began "self-medicating" at age 13, and by age 19, he was trapped in a lifestyle of addiction and incarceration that would last for two decades. If John wasn't in jail, he was on probation. He describes that period of his life as a "revolving door." He would get arrested for a nonviolent crime—typically a drug crime or petty theft—and sit in jail awaiting trial for up to three months, either because the judge didn't set bail or his friends were tired of bailing him out over and over. Once he got to trial, he would often take a plea deal and try to move on. But because of his untreated struggle with addiction, he would always end up violating his probation, and the cycle would continue.
Now, after having his life radically changed through his interaction with a prison ministry, John is a free man, and he is using his experience to help others and advocate for reform in the criminal justice system. When asked what he would change about the system, John said that he wishes there were more recovery programs for addicts. "There's not a lot of hope in jail," he said. John has seen and experienced firsthand how relationships can be broken and addictions and a life of crime can become worse while incarcerated. John believes that drug courts are a better alternative to handling individuals who commit drug crimes like the ones that he committed. "Jail therapy does not work," he said about putting addicts behind bars without any substance abuse treatment. "The guys in there are so defeated. Putting them in a cage isn't going to change their lives."
Another thing that John said needs to change are job prospects for former felons who have rehabilitated themselves. "If someone doesn't have a plan for the future, they'll return to their past." John hopes for a change in the culture surrounding the hiring of individuals who have been incarcerated. If someone has a job and is able to provide for his or her family, he or she will not return to a life of crime, thus lowering the recidivism rate in Tennessee and making our communities safer.
"The system needs to be reformed," John says. He's doing what he can to see that become a reality and to see lives changed—just as his was not too long ago. The criminal justice system needs to serve as a corrections system, not just a place where we house people who commit crimes. Individuals who struggle with addiction and are put behind bars are typically not receiving the treatment that they need. That's why the Beacon Center, along with our partners in the Tennessee Coalition for Sensible Justice, are proud to work with programs across Tennessee that aid in rehabilitation and re-entry for those coming out of incarceration. You can read more about our coalition, its mission, and its partners at tnsensiblejustice.com.