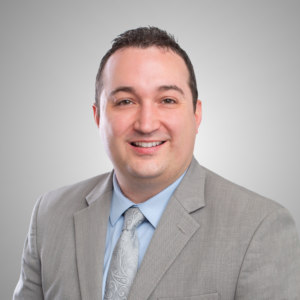 Taxpayers Help Pay to Injure Their Favorite Players
BY RON SHULTIS
As a fan and part owner of the Green Bay Packers, I couldn't help but tune in to watch the first  Monday Night Football game of the season between the New York Jets and Buffalo Bills. If you're not a sports fan, I'll quickly fill you in. After 18 seasons and a likely hall of fame career with the Packers, quarterback Aaron Rodgers was traded this season to the New York Jets.
That night, over 22 million Americans tuned in to one of the most highly anticipated season openers in history. And the scene was quite electric. On the anniversary of 9/11, Aaron Rodgers ran out onto the field in a Jets uniform for the first time carrying the American flag high. Yet sadly, in another example of the Jets franchise being cursed, just four plays into his stint with a new team Rodgers was sacked, tearing his achilles tendon and ending his season, and perhaps his career.
What is interesting is in the aftermath of the injury, a potential culprit took center stage: the synthetic turf at MetLife stadium where the Jets play. The injury brought to the forefront a debate that has been steadily building for years over the safety of artificial turf. While artificial turf is cheaper and easier to maintain, the majority of research shows that artificial turf leads to an increase in injuries. Since Rodgers' injury the NFL player's union has officially called for all games to be played on grass. Helping the players request is the fact that several NFL stadiums will be hosting World Cup games in 2026 and are putting in grass for the event for the soccer players.
But what you may not know is that of the 15 NFL stadiums that have synthetic turf, all but three received taxpayer money to help build the stadium. While MetLife was one of the three to not receive taxpayer funds to help build the stadium, the state of New Jersey still ponied up $250 million for surrounding road, utilities, and transit improvements.
Across the country, taxpayers have essentially given hundreds of millions of dollars to billionaire NFL owners who didn't invest in grass to better protect the taxpayers' and fans' favorite players. Here, the Titans switched to a new synthetic turf this season and the players aren't thrilled about it. Imagine here in Tennessee if we missed out on epic Derrick Henry stiff arms due to an avoidable injury! Oh and in case you're curious, it's already been decided that the new Titans stadium that state taxpayers are pitching in half a billion dollars for will have turf as well. Taxpayers should be furious and demand our leaders get out of the stadium subsidy business once for all. And that's a play we can all get behind. If not, I sure hope in a few years Tennessee taxpayers and Titans fans aren't left wondering "so what was it I paid for exactly?" when their favorite player is sidelined and hurt.