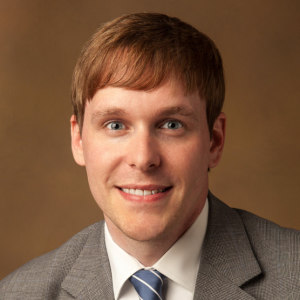 The Other White Meat: Government Waste
BY JUSTIN OWEN
Earlier this week, Beacon offered up slabs of pork for Tennesseans all across the state. But it wasn't the kind of pork that makes mouths water. It's the kind that makes taxpayers hold their noses. The 2014 Pork Report exposed more government waste, fraud, and abuse in its nine-year history.
Taxpayers were fleeced out of $609 million this past year. Some of my favorite—or should I say least favorite—examples of waste include the $1.9 million lost by state-owned golf courses, with taxpayers subsidizing the golf habits of others. And there's the $4 million shelled out on film incentives to Hollywood producers, despite study after study showing that these handouts do little to create permanent local jobs, and offer taxpayers a paltry return of just 10 to 30 cents on the dollar.
The worst offender of the year, and earning our "Pork of the Year" distinction, is the Department of Labor & Workforce Development. The agency got caught sending unemployment benefits to all sorts of ineligible recipients, including gainfully employed government workers, dead people, and even 84 felons who are currently sitting behind bars. It's not too often you can say it pays to go to prison, but in Tennessee it sure does. Of the whopping $181 million accidentally paid out to those who didn't qualify for unemployment benefits, the department has only been able to recoup $22 million.
Mooo-ving on, taxpayers are forking over six figures on advertising to urge them to eat more beef. Paid for by a 50-cent tax on every head of cattle sold in the state, the campaign will spend $380,000 this year. A regular to the pages of our Pork Report is the state's Pre-Kindergarten program, which costs upwards of $90 million a year. As our recent infographic on Pre-K  notes, any benefits of Pre-K disappear after second grade, making it little more than a glorified babysitting program funded by taxpayers. These examples just scratch the surface of wasteful government spending found in the 2014 Pork Report. You can read the full report here. Just be sure to sit down first.
-Justin Owen Enjoy the Pork Report?
Help us keep it going with a tax-deductible gift.