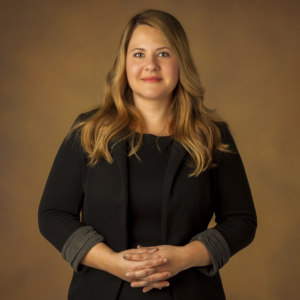 This is the year to fully embrace telehealth
So far, the year 2020 has been one for the history books. There has been a lot of bad, but there are some silver linings to such a strange year. One area is healthcare. Beacon has long been supportive of innovative healthcare solutions to improve access to quality care, but that has never been more important than now. 
The COVID-19 pandemic has forced people to embrace technology like never before. People are getting groceries delivered directly to their doorstep, shopping online on Amazon, and conducting work meetings via Zoom. We need a healthcare system that can be just as flexible and is able to pivot quickly to meet Tennesseans needs. 
Governor Bill Lee reduced telehealth restrictions through an executive order as a way to keep our healthcare system going during the pandemic. Even though we've been advocating for expanding access to telehealth for several years, I never had the opportunity to try it out myself until this year. My experience showed me three reasons that telehealth is an important option that should be available to everyone.
Telehealth is flexible and it meets the patients where they are.

Instead of the traditional way of scheduling medical appointments months in advance with little flexibility, both the physician and the patient communicate more quickly and easily through electronic means. Scheduling is easier and, per my experience, you can go in for lab work prior to your appointment and actually discuss the results with your physician all in one visit.

Telehealth improves access to quality care.

This is especially important in rural areas, where there may not be specialty physicians in the patient's community. With the click of a button, a patient can have access to the best care in Tennessee without having to travel long distances. Plus, patients can stay in contact with their medical professionals more frequently than they traditionally could.

Telehealth has the potential to improve health outcomes. This still needs to be studied further, but post-operatively for example

, telehealth has shown excellent outcomes due to frequent follow up. Patients are more likely to keep post-op telehealth appointments, as they are easy and don't require excessive travel. 
COVID-19 has provided a good case study into how telehealth can work broadly across specialties. It has also shown how it can be embraced by providers, patients, and—slowly but surely—insurance companies. There has never been a more important time to embrace this meaningful way to deliver care to our fellow Tennesseans.