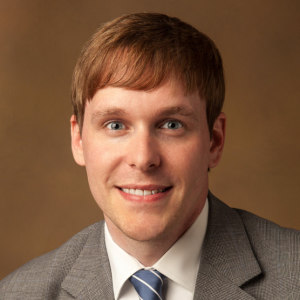 What A Year It's Been
BY JUSTIN OWEN
While nationally, 2022 has been yet another whacky year, things at least shaped up pretty well here at home. As we close out the year, it's worth reflecting on what we've accomplished to make Tennessee the envy of every other state. 
Right-to-Work
Beacon first began calling to make right-to-work a constitutional right back in 2019. Then-candidate Joe Biden had called on Congress to ban state right-to-work protections, and Nancy Pelosi's House twice voted to do just that. And around the same time, it took moderate Democrats in Virginia to stop an attempt by their own party to repeal their right-to-work law. We didn't want to look back a few decades from now and wish we'd protected Tennessee's law when we had the chance. After we made the case for enshrining right-to-work in the constitution, our advocacy partner Beacon Impact worked to get it through the two legislative votes necessary to put it on the ballot. And on November 8, Tennesseans overwhelmingly voted for Amendment 1 by 70-30% margin. This essentially means that Tennessee will be a right-to-work state forever.
Education Reform
For the past 30 years, Tennessee has built a patchwork education funding formula that no one understands. Last year, after Beacon exposed that just 53% of the billions we spend on education makes it into the classroom, Gov. Lee proposed the Tennessee Investment in Student Achievement (TISA), which subsequently passed the legislature. The overhaul puts a focus on funding students, not systems, and will lead to greater accountability and transparency for parents and taxpayers. In the end, TISA will benefit all one million public school students in the state. 
In addition to advocating for overhauling our funding formula, Beacon has also long championed parental choice in education. This year, Beacon Impact supported efforts to double the number of eligible students in the state's Education Savings Accounts (ESA) program for students with special needs. And we didn't just protect Tennesseans' freedoms on the policy front, we also successfully defended their rights in court. For one, we intervened in the lawsuit challenging our ESA program on behalf of parents who wanted to enroll their kids in the program. After Metro Nashville and Shelby County gummed up the program for nearly three years, we were able to take the case all the way to the Tennessee Supreme Court where we prevailed. The lower court then threw out the case, allowing families to begin participating in the program this past fall.
Preventing an Innovation Tax Hike
Based on our recommendation, Gov. Lee proposed legislation to prevent Tennessee companies from a looming "innovation tax" set to hit in January 2023 due to changes to expensing research and development investments under the federal Tax Cuts and Jobs Act. As a result, Tennessee becoming the first and only state to take action preventing this tax hike from going into effect at the state level, making Tennessee more competitive for innovators and entrepreneurs.
Protecting Our Small Businesses
New auctioneering companies have cropped up over the past few years serving customers via an online platform rather than a traditional in-person auction. Rankled by this new competition, some protectionist auctioneers got a bill passed that extended the onerous auctioneer's license—designed for auctioneers who physically possessed people's property—to online auctions. This would have put our client Will McLemore and many like him out of business. 
But Will fought back. He formed the Interstate Auction Association and sued the state represented by Beacon. We made the case that auctions are exactly the sort of business can be done more safely and conveniently online. And the federal judge hearing our case took our side, striking down the new law as unconstitutional. Will and other online auction businesses can now operate freely without unnecessary government red tape strangling their ability to succeed.
Whether in the realm of public policy or in the courts, we were able to stand up and defend Tennesseans' freedoms throughout 2022. As we enter 2023, we will continue to shape public policy and represent Tennesseans in court so that we can make Tennessee the freest, most prosperous state in the nation.