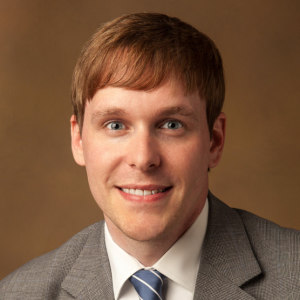 What are the policy implications of last night's election?
BY JUSTIN OWEN
Yesterday, voters across the country took to the polls. Here in Tennessee, we had a closely watched U.S. Senate race as Republicans tried to fend off a potential takeover of the upper chamber by the Democrats. It was not to be, as Congressman Marsha Blackburn cruised to victory, besting former Gov. Phil Bredesen with nearly 55% of the vote. Congratulations to Marsha on becoming the first female U.S. Senator in Tennessee!
But while the national races took the headlines, we had some pretty important ones at the state level as well. We will be welcoming a new governor and 32 freshmen state legislators come early January. Bill Lee, a businessman who has never held elected office, will be sworn in as our state's 50th governor, having won by a sizable 20-point margin. While Republicans lost two seats in their House supermajority, they picked up one for a net loss of just one. They'll return with 73 of 99 members in the House. And with Sen. Brian Kelsey fending off a formidable challenger in an increasingly marginal district, the GOP will retain its 28-5 advantage in the Senate.
Bill Lee's victory is a good one for those who are fans of free enterprise and challenging the status quo. And for those who follow Beacon's work closely, you will most certainly see him prioritize a number of issues that are central to our mission. Below is a run-down of just a few.
Educational choice – Lee campaigned in support of educational choice and will be supportive of expanding options for families as governor. His opponent, former Nashville Mayor Karl Dean, tried to beat him up on the issue, but it failed. This goes to show that Tennesseans want more choices and opportunity when it comes to their kids' education. Look to see lots of talk about education savings accounts, or ESAs, when legislators return to session.
Criminal justice reform – Lee once told me that Tennessee will lead the nation on this issue if he's elected. We've made some headway in recent years, but Tennessee's crime rate continues to rise, and half those leaving prison will return within three years. Conservative states like Texas have drastically reduced both their recidivism and crime rates, saving taxpayers money while making their communities safer. Lee said in his acceptance speech last night that, "We need a system that gives offenders the skills and resources to re-enter society and not just re-enter prison." Expect to see Tennessee to make a run at states like Texas and Kentucky, which have to date been the models for reform, over the coming years.
Healthcare reform – As the economy has strengthened, voters' attention has turned to healthcare as the number one issue. Congress having failed to repeal Obamacare, states must now grapple with how to expand access to quality care for their citizens. Dean seized on this and tried to make Medicaid expansion a core reason for opposing Lee, who is against expanding the program for able-bodied adults. Like his attacks on school choice, this too failed miserably, indicating that voters have an appetite for meaningful free market reforms to drive down the cost of and expand access to healthcare, but not expanding government programs to do it.
Of course, Lee has talked about a myriad of other issues on the campaign trail. He'll definitely prioritize issues like improving rural economic development, expanding vocational training, reducing regulatory red tape, and maintaining our strong fiscal policies. Those, too, will be hot topics as his transition team develops their policy solutions in the coming months. We congratulate Governor-Elect Lee and all the legislators who won last night, and we look forward to working with them to make Tennessee and even freer, more prosperous state to live.