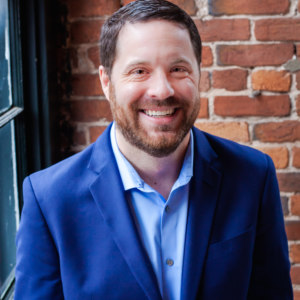 Why Rick Barnes picked UT over UCLA
In a big boon for the University of Tennessee and Vols basketball fans everywhere, it was reported that men's basketball Coach Rick Barnes has elected to stay at UT despite UCLA trying to steal him away.
It has been widely reported that UCLA offered Barnes $5 million per year for at least 6 years, which is a lot of money. Tennessee countered with an offer that wasn't quite as enticing on paper—although free Stock & Barrel burgers for life is pretty enticing to me. The deal will pay Barnes $4 million next year and could reach as high as $6 million with annual raises.
While none of the numbers are public, for argument's sake we will say that UCLA offered Barnes a 6-year, $30 million contract and Tennessee's offer was similar over the same amount of time. If you look at those numbers, it would seem like a no-brainer to go to UCLA. The school has the most national championships of all-time, and you would be located in sunny Los Angeles, which you would have the opportunity to get 5-star recruits from the surrounding area every single year.
With that being said, there are a lot of reasons Rick Barnes decided to stay at Tennessee. First of all, Tennessee is an up-and-coming basketball program that is expected to compete for a national championship in the next few years. On top of that, UCLA's program—once considered to be the best of basketball—has been a dumpster fire over the last ten years due to poor coaching, underachieving players, and the "greatest" basketball player/coach/father of all-time LaVar Ball.
But there is another potential reason Barnes decided not to take a job with UCLA: take-home pay. Let's break it down, starting with the easiest consideration first: income tax.
If Rick Barnes lived in Los Angeles, he would have to pay an effective state income tax rate of 12.29% according to Smart Asset. That comes out to just over $614,000 per year he would pay to the state of California. That's not all. When you include his federal income tax and FICA, Barnes would be taking home just under $2.5 million per year.
Since the state of Tennessee has no income tax, Barnes staying in Knoxville means that he brings home about $3.1 million per year. On those numbers alone, Rick Barnes will be making an extra $3.6 million during the life of the contract.
Next, add in the fact that food and groceries are nearly 10% more expensive, gas is about $1.50 more per gallon, and the median home price in Los Angeles is more than 3 times higher than it is in Knoxville. I feel confident that Rick Barnes will probably save nearly $10 million by choosing to stay in Knoxville over moving to Los Angeles.
The next time a UT basketball fan complains about our lack of income tax, just remind them that without Tennessee's forward-thinking tax policies, we would be stuck with the basketball equivalent of Butch Jones.