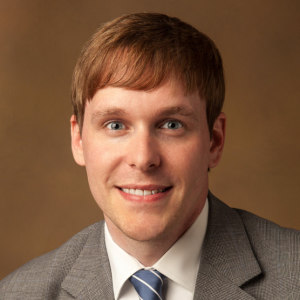 A big loss for journalism
BY JUSTIN OWEN
Sad news broke last week when it was announced that veteran journalist and my friend Trent Seibert had passed away in his Houston home. Despite his no-frills and down-to-earth demeanor, Trent was a giant among reporters here in Tennessee and elsewhere. He spent time at newspapers, including the Tennessean, in front of the camera at places like WKRN, and in residence at free market think tanks. It was a major coup when Beacon—then named the Tennessee Center for Policy Research—hired Trent as its first investigative reporter back in more than a decade ago.
While think tanks like ours were already serving an important government watchdog role, Trent's hiring propelled that into a whole new stratosphere. And the timing was perfect. The media landscape was changing; traditional media started making cuts to newsrooms, and new media was on the rise. Our founder and then-president wanted to utilize those new forms of media to continue holding government accountable, and decided to hire the most talented reporters to fill that void. And there was none more talented than Trent Seibert.
Trent didn't come to us as a wild-eyed libertarian, though he had that streak in him. No, he believed deep down that it was his calling, his personal responsibility, to cast sunlight upon government on behalf of citizens. He broke stories about corruption at the highest levels of state government. He called out hypocritical politicians, even the former vice president of the United States, making not just national but worldwide news in the process.
Trent left a mark not only on Beacon and Tennessee, but his work precipitated an entire national network of investigative journalists. And like fellow rabble-rousers Sam Houston and Davy Crockett before him, once his work was done here in the Volunteer State, he took his show on the road to Texas, first starting Texas Watchdog and then the Texas Monitor. Wherever he went, there was always someone holding government officials accountable, and that someone was always him.
Despite the limelight that was sometimes cast upon Trent as a result of his work, he remained the same genuine, unpretentious, laid back guy he had always been. In that vain, it's only fitting that we honor Trent in the only way he'd approve. We'll congregate at the bar and raise a glass in his name. On Thursday, September 20, Beacon will co-host a happy hour in remembrance of Trent. Invite your friends who knew—or should have known—Trent. We will celebrate his life and legacy. Beacon will buy the first two rounds, because while Trent wouldn't want us to celebrate in any other way, he also wouldn't want a bunch of freeloaders crashing his party.
I hope to see you at Fleet Street as we toast our dear friend.