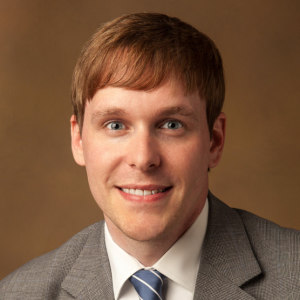 A Statement from Justin Owen Regarding COVID-19
BY JUSTIN OWEN
Dear Supporters, 
We certainly live in trying times. Between the recent tornadoes that ravaged many of our communities to the Coronavirus and related economic fallout, we all have a great deal on our minds right now. First and foremost, we pray that you and your family are safe and healthy. We would love to hear from you to know that is the case.
Second, as we all do our part to help each other, I wanted to let you know that Beacon will continue to advance our important mission each and every day. For the safety of our employees, I have given them the option to do their jobs remotely for the time being. Wherever we work from, we will continue to empower Tennesseans to maintain control over their lives, and we will do so by advancing the principals of free markets, individual liberty, and limited government. Doing so is now more important than it ever has been, and we won't let you down.
We have an obligation to ensure that state and local policies are sensible and protect your rights. In times like these, it is easy to overlook poor policy decisions made in the name of the greater good. And while we certainly need flexibility to address difficult challenges head on, we also need to remember that the reason we are so strong as a society is that we always prioritize liberty and constitutional principles, and that we attack these challenges with free enterprise and ingenuity, not excessive government. We will continue to remind our policymakers and our fellow Tennesseans of that in the days ahead, and we will also do our part to offer meaningful solutions to our present problems. 
Over the coming weeks, we will witness how innovations like telemedicine play an outsized role in minimizing the spread of the Coronavirus, and how lifting regulations may lead to an expedited vaccine. 
We will witness how flexible remote work policies allow so many of us to keep our jobs and continue providing services to those who need them (and alleviate traffic congestion, at least for those living in and around Nashville). 
We will witness how innovations in home delivery allow us to receive the food and other goods we need right to our doorstep. 
During this time, we will highlight these innovations and show how sensible public policies embracing freedom and free enterprise will solve this crisis. 
If you don't already, I encourage you to stay in touch with us and contribute to this dialogue about the importance of maintaining our shared values and principles during these difficult times. Click on the buttons below to follow us on Facebook or Twitter, to subscribe to our weekly podcast, Decaf, or to share this email with friends who you think might also want to be part of this conversation.


We are here for you. We promise to continue serving as an effective champion for you, now more than ever. We appreciate you standing by our side.
In Liberty,
Justin Owen
President & CEO