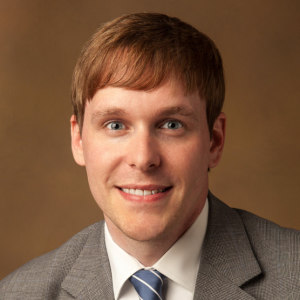 Innovation will help solve the pandemic
BY JUSTIN OWEN
With the COVID-19 pandemic, there will be many challenges facing our communities over the coming weeks and potentially months. But there will also be some exceptional stories of how innovation and good public policy rooted in the foundations of free enterprise will help lead us out of the crisis.
We will witness how innovations like telehealth play an outsized role in minimizing the spread of the Coronavirus. Recently, President Trump announced the relaxation of regulations in order to expand telehealth access to seniors on Medicare, by far the most vulnerable population to be exposed to the virus. And while Tennessee state lawmakers have hit pause on all non-essential legislation while they work to pass a budget by this weekend, they continue to debate a bill designed to boost telehealth services in the state.
We will witness how lifting regulations may lead to an expedited vaccine. The FDA has opened the door for more commercial testing of vaccines. The FDA is also injecting a dose of federalism into the debate by allowing for the utilization of state-level approved tests. If these efforts indeed lead to a life-saving vaccine sooner, we should ask why these hurdles should return once the crisis is behind us.
We will witness how flexible remote work policies allow so many of us to keep our jobs and continue providing services to those who need them. For those who still have to travel to work, they will firsthand see how alternative work schedules and remote work can alleviate traffic congestion.
We will witness how innovations in-home delivery allow us to receive the food and other goods we need right to our doorstep. And restaurants will avoid closure and potentially millions of food service employees will retain their jobs due to the ability to continue providing food through these services, even as many state and local officials shut down their workplaces. 
During this time, we will highlight the innovations and sensible solutions that will solve this crisis, and we will expose the bad public policies that may well have exacerbated it. If you have examples of innovations that are playing a role in helping us return to normalcy, let us know.
For now, stay safe, stay healthy, and wash your hands.