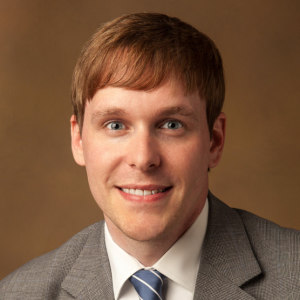 A Year for freedom and prosperity
BY JUSTIN OWEN
This op-ed was originally published in the Chattanooga Times Free Press.
The four-month session of the Tennessee General Assembly is usually a time when Chattanooga residents should guard their wallets and their freedoms. With the 2015 legislative session now behind us, it's worth noting that our pocketbooks are still intact, so you have more money to spend on burgers at Urban Stack or on a trip to the Aquarium. It was actually a great year for freedom and prosperity in our state.
Here are a few of the major accomplishments worth celebrating:
* Empowering parents of special-needs children — At the end of session, lawmakers passed the Individualized Education Act. The bill provides parents of special needs children with an education savings account (ESA), where the money we already spend on their child is deposited into a bank account. That money can then be spent on private school tuition, tutoring, therapy, online classes and other services that have been approved by the state Department of Education. Children with special needs deserve a uniquely tailored education, and these new ESAs will help those with the most significant disabilities get the services they need to excel. With one-in-three special-needs children failing to graduate in Tennessee, this new option couldn't come soon enough. The lives of hundreds of children in the Chattanooga area — and thousands across the state — could be changed forever with these new accounts.
* Rejecting an unaffordable and immoral expansion of Medicaid — Gov. Bill Haslam's proposal to expand Medicaid, called Insure Tennessee, was the most widely debated proposal all year. It even received its own special session, and was brought up a second time a month later. After giving the proposal more than 14 hours of debate, lawmakers rightly voted it down. There were too many unanswered questions about our state's ability to sustain a massive expansion of this welfare program to predominantly able-bodied, working age adults. There were also concerns that such an expansion could harm those already on Medicaid and divert resources from other priorities as state costs rose in the future to pay for the plan.
A rejection of Medicaid expansion was a victory for both taxpayers and current Medicaid recipients alike.
* Giving terminally ill patients the right to try — Health care reform shouldn't be all about saying no, however. As soon as Insure Tennessee was defeated, a solution for those most in need — our terminally ill friends, family members, and neighbors — emerged. It often takes a decade for medicines and treatments to weave their way through Federal Drug Administration (FDA) approval. Terminally ill patients just don't have that much time.
The Beacon Center's "Right to Try" proposal simply said that these patients should be allowed to access potentially life-saving medicines that have been deemed safe by the FDA but are still pending final approval. Our hope is that this can expedite treatments to those suffering terminal diseases before it's too late. The legislation was approved unanimously in the House and Senate.
* Cutting the Hall Income Tax for middle-class retirees — While Tennessee claims to be income tax-free, retirees living off income from stocks and bonds will beg to differ. Our state taxes this income at 6 percent, especially harming those living on fixed incomes. Take Jon and Linda Freeman, who moved just west of Chattanooga before realizing this tax was on the books. It now eats into their savings year after year.
We helped pass legislation to increase the exemptions for retirees like Jon and Linda, allowing that money to stay in their retirement accounts where it belongs.
From parental choice in education (which we hope to expand to low-income Chattanooga students next year), to meaningful health care reforms for those most in need, to tax cuts for retirees, Chattanooga residents stand to benefit as these bills become law.