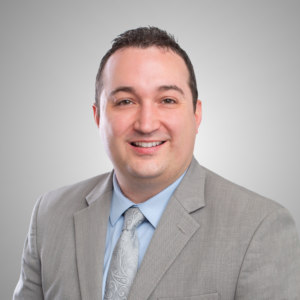 AllianceBernstein Comes to Nashville
BY RON SHULTIS
Last month state and city leaders gave themselves a pat on the back for luring the New York investment firm, AllianceBernstein, and its corporate headquarters to Nashville. The move, scheduled to be completed by 2020, comes with over 1,000 jobs and an estimated $70 million investment by the company.
After the announcement from AllianceBernstein that they were coming to Nashville, the Beacon Center called on elected officials to not offer any taxpayer handouts to help subsidize a private company. As the Tennessean reported, at that time, city and state leaders were still in discussions about a potential incentive package. AllianceBernstein had already decided Nashville was the best place to do business without any incentives saying, "Moving our corporate headquarters here allows us to offer advantages to our employees that we simply couldn't in the New York metro area […] Nashville emerged as the clear winner by every metric we analyzed: housing, education, cultural amenities, weather, cost of living, business friendliness, the ability to source the country's top talent, diversity and inclusion and more" said president and CEO Seth Bernstein at the press conference announcement. Additionally, a recently passed law that made Tennessee's tax structure for "financial asset management" companies more competitive helped entice the company to move.
Interestingly, what also didn't make a difference in AllianceBernstein's decision was the mass transit vote. Despite city leaders saying a robust light-rail plan was needed to make Nashville more competitive for economic development, AllianceBernstein chose Nashville prior to the May 1st, vote. In fact, CEO Bernstein heralded "much shorter commuting times for many of our employees" as another of Nashville's selling points.
What's new now though is that we know AllianceBernstein definitely didn't pick Nashville because of taxpayer handouts.  The Charlotte Observer recently reported that the state of North Carolina and city of Charlotte were prepared to offer nearly $30 million, compared to the agreed $17.5 million committed by the state of Tennessee (Nashville's financial incentive hasn't been released yet though the maximum it could claim is $3.7 million). Coupled with the fact that Charlotte, with a much stronger financial services sector, would likely have been able to provide greater access to local talent. This shows the limited effect of taxpayer incentive packages. State and local policymakers should instead turn their focus to what made Nashville more enticing in the first place: things like low taxes, low government regulation, improving schools, culture and good ol' fashioned southern hospitality. AllianceBernstein serves as an example that it's not about giving away the farm, but how attractive the farm is.