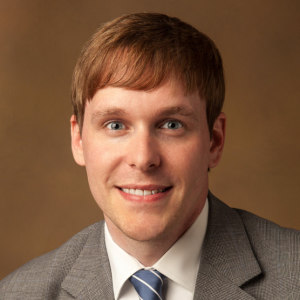 Does the election indicate that Tennessee is the next best haven?
BY JUSTIN OWEN
Tennessee consistently ranks among the best states economically. The Volunteer State has a relatively free market environment free from unnecessary red tape, low taxes, and the nation's lowest debt per capita. Yet it routinely plays second fiddle to states like Texas, Florida, and Arizona. Given this year's election results, that may soon change.
Florida
Not only has Florida held a competitive edge over Tennessee with the latter's imposition of the Hall Income Tax on stocks and bonds, it has 1,350 miles of coastline and great weather to boot. But once the Hall Tax is fully repealed in January and Tennessee becomes truly income tax free, that edge won't be as sharp. In addition, Florida voters just drastically raised its minimum wage to $15 an hour. While we should all praise higher wages, doing it by government fiat is disastrous public policy and only serves to remove the lower rungs of the economic ladder for low-income and jobless individuals. More than just about any other policy, high minimum wage laws devastate the very people they are designed to help. And it couldn't come at a worst time, as more than 700,000 people remained jobless in the state as of August. This new minimum wage could hinder Florida's economic recovery from the pandemic and will further close the competition gap between Tennessee and the Sunshine State.
Arizona
Where did you go, Arizona? Where did you go? Well, it appears at least, nowhere good. Due to an influx of Californians who brought their voting habits with them, what has been a prosperous state just jacked up its income tax on high earners. Punishing wealth creators is not the way to build a strong and sustainable state economy. And while Arizona and Tennessee have competed on a number of fronts, it's safe to say that even if those moving here likewise change our state's demographics long-term, enacting an income tax in the first place is going to be a challenge. After state lawmakers narrowly fended off an income tax in 2002, they began the process of banning one in our state constitution, which garnered the support of two-thirds of Tennessee voters in 2014. Fortifying essential policies like these is what could prevent Tennessee from going the way of Arizona in the future. For example, just like we banned an income tax with a constitutional amendment, it's important to put Right to Work in the constitution to protect it against attacks as well.
Texas
Many people thought the close Senate race between Sen. Ted Cruz and Rep. Beto O'Rourke in 2018 was a fluke, but despite never setting foot on Texas soil this entire election, it appears Biden will lose to Trump by a relatively narrow margin. Texas didn't go so far as to shoot itself in the foot like Arizona and Florida did this cycle, but is the explosion of its urban core spilling over into the suburbs? Tennessee has long looked up to Texas as its big brother. Do these two back-to-back close calls mean that the Lone Star State's demographics are shifting away from freedom and free enterprise? If so, Tennessee has a chance to take center stage as the best state to rest your head, raise a family, and start a business. We just have to remind those attracted here of the reason they left their old state behind, or in other words "Don't California My Tennessee."