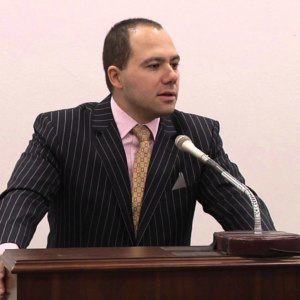 Even Lawyers Have the Right to Earn an Honest Living
BY ILYA SHAPIRO
This post is originally from Cato.org.
An Argentine attorney, Maximiliano Gluzman, completed a master's in law (LL.M.) at Vanderbilt Law School—including a heavy dose of common-law subjects—but was denied an opportunity to sit for the Tennessee bar, even though nobody disputes that he's an "obviously a very, very qualified" lawyer (as one of the bar examiners conceded) and "one of the very best students" ever to graduate from his school (as its dean put it). In January 2016, however, new bar rules went into effect that essentially prevent foreign students from sitting for the bar by requiring a J.D. from an American law school.
The case is now before the state supreme court. The Beacon Center, Tennessee's most prominent free-market advocacy group, has filed a brief supporting Mr. Gluzman, which Cato and the Goldwater Institute have joined. Our brief focuses on the right to earn an honest living going back to Magna Carta.
Indeed, Tennessee was founded out of nothing so much as the pursuit of economic opportunity. The state constitution reflects the special importance of the right to earn a living by embedding it in the "Law of the Land" Clause. This provision traces directly to the Magna Carta, a document itself primarily concerned with property rights and the right to earn a living.
While federal courts tend to provide thin protections to this right under the U.S. Constitution, the Tennessee supreme court has long protected it as a "fundamental" right. Importantly, the Tennessee legislature recently reaffirmed that the right was fundamental in the appropriately named "Right to Earn a Living Act."
Yet the board of bar examiners concluded that Mr. Gluzman's education in Argentina and at Vanderbilt was not "substantially equivalent" to a J.D.—discounting the right as somehow inapplicable and missing the significance of the Act as a restatement of longstanding Tennessee constitutional doctrine. Under the doctrine of constitutional avoidance, and out of respect for the importance of the underlying right itself, the "substantial equivalency" rule should be read with lenity.
Although Mr. Gluzman's sterling educational qualifications are beyond reproach, if it is still unclear whether his education satisfies the state bar, the rule should be read to favor the liberty interest and permit his inclusion. Nor is his exclusion demonstrably necessary to protect the public; the tailored way of assessing Mr. Gluzman's competency would be to simply allow him to take the exam and settle the matter once and for all. That process would at once follow clearly stated legislative priorities and the constitutional principles that gave rise to the Right to Earn a Living Act.
The Tennessee Supreme Court hears Gluzman v. Tennessee Board of Bar Examiners later this spring.