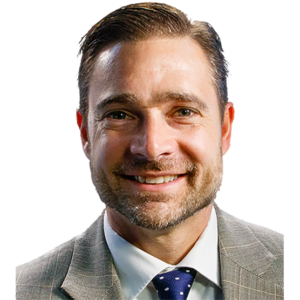 Hispanic Success and School Choice
Angela Ramirez, a stay-at-home-mom living in Arizona, is trying to find a great education for her children — and herself. She sends her two adopted sons to a private school using an education savings account, a flexible debit card that allows her to pay for private-school tuition and other educational services like tutoring. At the same time, Angela studies health-care administration at Northern Arizona University.
"At their old school, if they had extra time, everyone wanted to play," Ramirez says of her kids. "Here, the other students want to study."
Yet as Hispanic students account for more and more of public-school enrollment, parents, teachers, and policymakers must be aware of another sobering fact: Hispanic students have high dropout rates. A third of Hispanics who start as freshmen in public schools don't graduate in four years, roughly double the white rate.
For some states, the relationship between a growing Hispanic population and dropout rates is even starker. Colorado, for example, has one of the nation's ten largest Hispanic populations at 1.1 million — and also one of the lowest graduation rates for Latino students at 57 percent.
The statistics are worse for Hispanic males around the country. An annual survey of graduation rates and high-school dropouts notes that in states with large Hispanic populations, the trend is consistent: "For Hispanics in seven of the 13 states where the overwhelming majority of Hispanics attend high school, on-time graduation rates for males are likely in the low 60s" (that is, around 60 percent).
Every child is unique and has different learning needs. Dropout rates and the achievement gap between white and Hispanic students are troubling. Even more troubling is the fact that the national achievement gap has not closed over the last decade in math or reading for these students. As Hispanics continue to believe education is key to achieving the American Dream, many are seeking new alternatives and more options when it comes to their children's' education.
Angela's story is an example of the ways in which many Hispanic families are responding to these challenges.
First, they are taking ownership of their children's future. Since 2000, the percentage of charter-school students who are Hispanic has increased about eight points, to 28 percent. Parents select these schools when their neighborhood traditional schools are not meeting their children's needs.
Charter-school results are strong across the country. Recent studies using charter school lotteries are able to account for factors that otherwise weaken studies of student achievement, giving parents and researchers solid evidence on charter schools' performance. For example, in New York, charter schools helped students in grades K-8 close the "Scarsdale-Harlem achievement gap" in math and English. In Boston, researchers found "large one-year gains in student proficiency" among charter-school students on the state exam, and the "gains [were] particularly large for English language learners."
Polling data indicates that 68 percent of Hispanic respondents favor charter schools, a higher percentage than found among white or black individuals.
Likewise, Hispanic families also want the opportunity to send their child to a private school or challenge them with unique learning opportunities through education savings accounts. Sixty-eight percent of Hispanics support education savings accounts, 72 percent are in favor of private school vouchers, and 80 percent support private-school scholarships funded by charitable organizations.
In Arizona, home to the nation's longest-running education savings accounts, the Goldwater Institute found that Hispanic students are overwhelmingly eligible for the accounts. Students attending Arizona's failing schools are eligible to apply, and among the 20 largest failing public schools in the state, nearly 71 percent of the students are Hispanic (students with special needs are also eligible, along with adopted children and children in military families).
Angela is excited for her adopted sons' opportunity, but she regrets not knowing about education savings accounts and other scholarship opportunities for her biological children, who are now grown.
"I didn't know there were any scholarships. If I would have known that a long time ago, I would have sent all my kids to private school," Angela says. "I'm looking out for their education, for their future."
Jonathan Butcher is education director at the Goldwater Institute and senior fellow with the Beacon Center. Jorge Lima is the policy director at The LIBRE Institute.
*This article originally appeared September 8th on Real Clear Policy.