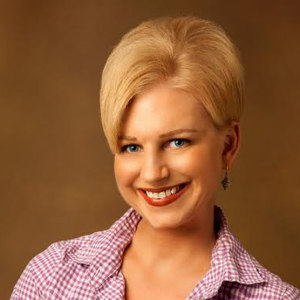 Hundreds of Conservative State Legislators Take "RyanCare," Congress to Task
As Congressional leadership in the House of Representatives has been shopping their latest replace plan for Obamacare to Republican lawmakers and stakeholders, hundreds of conservative state legislators issue a commanding missive to House Speaker Paul Ryan and Senate Majority Leader Mitch McConnell. While commending Washington for moving forward on their promise to repeal Obamacare, 181 legislative leaders from 25 states warn Ryan and McConnell that their American Health Care Act proposal leaves the door open for some of the most damaging components of Obamacare to continue wrecking new havoc on federal and state economies for several years to come. Their message to Congress? End Medicaid expansions that are breaking the backs of taxpayers across the country and return oversight over our healthcare marketplaces to the states, where it rightfully belongs.
The State Policy Network (SPN) has been the mouthpiece of this homegrown, state-based effort that took wings overnight, with SPN's state affiliate organizations like the Beacon Center of Tennessee working closely with their lawmakers to gather more than 150 signatures in less than 48 hours on Friday of last week. By the close of the weekend, 181 conservative lawmakers and 25 states had signed the letter sent to Speaker Ryan and Leader McConnell to reconsider their plan's provisions for a longer than necessary shelf-life to Obamacare's disastrous expansions of Medicaid.
As drafted, the Ryan/McConnell proposal would allow both expansion and non-expansion states the opportunity to expand (or further expand) until 2020, with a guarantee that the newly enrolled populations would continue to receive the 90% federal match rate from Washington as long as they remained on the Medicaid rolls. Compared to the 70-75% match rate that states receive for traditional enrollees – the truly indigent and disabled populations Medicaid was intended to serve – Ryan and McConnell incentivize states to "stack" their rolls over the next two years and lock in billions in federal spending. For lawmakers in states like Tennessee, Florida, Texas, Georgia, and others who have successfully fended off excruciatingly painful political fights during Obama's tenure to expand Medicaid and saddle taxpayers with unsustainable government programs in our states, this perverse incentive is particularly offensive.
Thus, the Beacon Center has been a champion of this letter from state lawmakers, which simply asks for four critical revisions to the Ryan/McConnell plan:
Immediately freeze enrollment in Medicaid expansion;
Eliminate enhanced matching rates for all new Medicaid enrollees and give states authority to freeze enrollment on their own;
Not allow new states to expand Medicaid and;
Repeal Obamacare's insurance mandates, returning federal control of health insurance back to the states, where it belongs.
As 11th hour negotiations are happening, the importance of addressing this issue can not be overstated. The State Policy Network, in concert with state legislators, are looking at both the short-term and the long-term impact of expansion. What we need is a plan that puts a stop to the growth of government and returns autonomy over healthcare marketplaces back to the states.