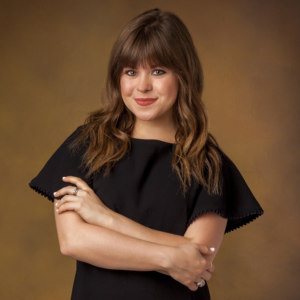 Making Tennessee's assistance programs more effective for those who need them
Over the last few months, the Beacon Center conducted two focus groups to identify and recommend opportunities to reform Tennessee's existing support systems to better serve Tennessee families. Participants were asked questions about educational opportunities for themselves and their children, employment, and assistance programs so that we could better identify and understand what people really needed, rather than simply proposing academic solutions that we hope would be effective. 
After speaking with participants at length, three observations stood out to our team: people prefer accessing services from private organizations to government-sponsored programs, remote learning for children is the biggest disruptor and challenge in the age of  COVID-19, and participants see and understand the value of education for them and their children.
Through these focus groups, I met Evette Moore, a single mother with four children under her roof who she cares for with her single income. In August, Evette lost her job due to pandemic-related staffing cuts. Because some of the children are in virtual school, Evette is at home with them all day every day, unable to pursue new employment until she has somewhere to send the boys during the day. 
Until the pandemic began, Evette never had to enroll in state assistance programs. Fortunately for her family, programs like SNAP and TennCare were made available to her family when she lost her job. But those programs don't provide everything that she needs. Through community outreach from the Metropolitan Inter-Faith Association in Memphis, Evette was able to close the gap of what her family needed to stay afloat and make sure everyone was fed and taken care of. Other community organizations have been able to help her make ends meet and pay the bills over the last few months, especially when she started receiving unemployment benefits and in turn, her SNAP benefits decreased. 
Based on Evette's experiences, and many more whose are similar to hears, we realized that there were two clear recommendations that we could make to help these state assistance programs become more effective for the people most in need of support: before developing additional support programs, policymakers should focus on increasing awareness and making existing programs more effective, and governments should double down on partnerships with community organizations. By being smart on policy and engaged with our communities, we can make sure Tennessee's public assistance programs are efficient and effective for those who need them most.