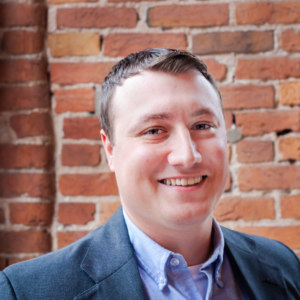 MNPS, ESSER, and the BEP: Acronyms and Acrimony
While students have been returning to the classrooms, it was recently reported that Metro Nashville Public Schools (MNPS) has failed to pay dozens of staff for weeks in addition to district teachers struggling to pay for school supplies. While the district gives teachers $200 for supplies, one teacher interviewed said it isn't enough. Making matters worse, how those dollars are used is restricted by the state's outgoing funding plan, the Basic Education Program (BEP). In response to how those dollars are used, the teacher responded by saying, "I just wish that we had more access, more freedom and flexibility,"
Thankfully, Tennessee's new education funding formula, the Tennessee Investment in Student Achievement (TISA), provides what teachers are asking for. In addition to being a student-centered funding model, education dollars will be more flexible for local schools and more transparent to the public. While this is a win for students and teachers, district and Metro officials were less than supportive of the funding change, even though it gave the district even more funds than the BEP.
While TISA will help teachers and schools use education funds that fit their unique needs, instead of state-wide restrictions, it will not be implemented until the 2023-2024 school year. Though teachers will have to wait until the new funding formula is implemented and gives them more flexibility, there is additional funding available right now. When the reporter asked the district if they would boost the teacher allocation for school supplies, the district responded by saying "schools have access to the Elementary and Secondary School Emergency Relief Fund (ESSER)". This is true, but our recent report shows MNPS had different plans for some of those relief funds. In total, MNPS received nearly $426 million in federal relief funds, yet only 18 percent of those dollars have been used as of July 2022. The district currently has access to around $350 million dollars of remaining relief funds, but how they have planned to spend it all should have teachers demanding answers.
MNPS has budgeted relief funds to pay for things like design services for a new elementary school (after recently closing four schools for lack of enrollment) and Artists-in-Residence partnerships. Should millions of dollars be budgeted for design services and artists while MNPS teachers are using their own funds to pay for basic school supplies? These relief funds were intended to address the pandemic and learning loss. How do design services for a new elementary school help current elementary students with learning loss? Most of these students will likely not see any benefit as they move on to middle school while the new school is being designed and built.
Teachers need to be asking the district hard questions, especially when hundreds of millions of dollars in relief funds are still unspent while teachers themselves are reaching into their own pockets for supplies. Classroom supplies will benefit students struggling with learning loss much more than design services for a new school few of them will likely be able to enter. These relief funds should be used to better prepare classrooms and provide teachers with the resources they need to address learning loss and get students back on track.