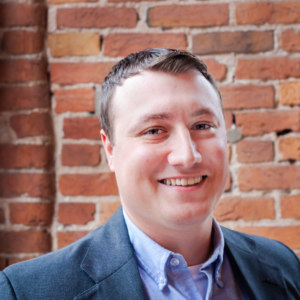 Pandemic Plans Highlight the Need for School Choice
For many K-12 parents across Tennessee, the start of this semester has brought forth new questions and challenges. These challenges have been even more difficult for parents who are considered essential workers or if they have children with special needs. As school districts across the state are trying to keep students safe through all online courses or hybrid schedules, some parents are looking for other educational options that will give their children the best educational experience possible.
The two largest districts in the state, Shelby County Schools (SCS) and Metro Nashville Public Schools (MNPS) made the decision to start the school year completely online. A virtual classroom can be the safest and most productive place for some students to learn, but education is never a one-size-fits-all approach. As SCS and MNPS try to figure out when all students will be able to return to the classroom, those struggling with the online model of learning are unfairly left behind. Most notably, children in these districts that are in special needs classes and require one-on-one instruction, especially for motor skills, will be hurt the most and highlight the need for educational choice. When asked if and how the school district will assist these children who's learning is dependent on a present instructor, a director for SCS stated one-on-one instruction will continue, but virtually. A decision that provides little help to children who require physical assistance when turning pages or writing words.
Elsewhere across the state, parents whose children are in districts that are providing a hybrid schedule, spending a few days online and others at the school building, are finding their own difficulties. Parents in these districts who are considered essential workers have realized they cannot be at home to assist their children on the days when they are taking virtual classes, leaving parents with the choice to step aside from their critical jobs to care for their children or to continue to help and serve their community. This has led an influx of parents to apply to private schools, many of which started the school year meeting physically five days a week, with proper safety precautions. Private schools across Tennessee have seen enrollment applications skyrocket and are struggling to keep up with demand, starting waiting lists to handle the increase in applications while balancing to maintain a safe number of students and teachers on campus.
As school districts continue to try and move forward with the school year, reopening plans that treat students with a one-size-fits-all approach will further the divide of educational attainment for those who need the most assistance. Special education students that are stuck in a district that cannot meet their needs leave little incentive for parents to keep their child enrolled, yet families may not have the means to send their child elsewhere. Low-income families may notice their children struggling with the new virtual classroom, yet covering tuition to send their children to a school that offers in-person learning is not a viable option for them. If education funds followed the child, families would have the ability to discover those educational opportunities that best suit their children and their unique needs.
The COVID-19 pandemic has highlighted the call for educational choice in Tennessee. Children with special needs or those who require more personalized, hands-on instruction are obvious cases where educational choice is needed. These children, if in a district that cannot meet their learning requirements, have little to no assistance to earn an education in a way that works for them. For families whose parents cannot leave their jobs, a district that is not meeting their or their child's needs leaves few options outside of private or micro-schools. Funding the child, instead of institutions, will give families the ability to find the right educational choice for their children, whether that be a public, home, virtual, private, or micro-school.