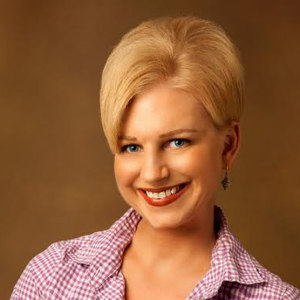 Rolling Up Our Sleeves on Real Healthcare Solutions in 2015
Now that the dust is settling from the contentious debate over Governor Haslam's well intentioned, but risky Medicaid expansion proposal, it's time for us to get down to business. With the 109th General Assembly now in session, there are a number of promising free market reforms that would improve the quality, affordability, and accessibility of healthcare in our state. Indeed, some legislators have proposed bold proposals that acknowledge Gov. Haslam's concerns about the attainability of care for low-income patients, amplifying access while using existing resources that keeps federal intrusion at bay and respecting individuals' right to chart their own healthcare maps. Here are some positive healthcare reforms to root for in 2015:
Right to Try: Sponsored by Jon Lundberg and Sen. Joey Hensley, Right to Try would give terminally ill patients the right to try experimental medication that has passed Phase I of III in the FDA approval process. This legislation has passed in five states and is up for consideration in at least 21 other states this year.The Beacon Center has been very involved in educating citizens and lawmakers on the need for this very critical reform. Today, we released a compelling and heart-wrenching new video telling the story of Amanda Wilcox, a Stage IV cancer patient who has been inspiring the masses with her story of hope and her support of more opportunities for others who face similar battles.
Senator and physician Mark Green, respected for his experience in the healthcare field, has a number of initiatives aimed at curbing costs and expanding accessibility:
Medicaid Waiver from the Federal Government: This Senate Joint Resolution would call upon Governor Haslam to seek a Medicaid waiver from the federal government allowing the state to use existing Medicaid funding to implement a pilot program within the current TennCare population.
Free-Standing ER's: Sponsored with Bud Hulsey, this proposal would increase the amount of miles allowed between a free-standing emergency room and its corresponding hospital to 50 miles. By increasing the mileage of separation allowed, we can expand access to care in rural areas.
Expansion of Tele-Medicine: Tele-medicine is becoming an increasingly popular form of accessing care for patients, particularly those who need access to highly specialized medicine. Sponsored with Jay Reedy, this proposal would expand accessibility and insurance coverage for tele-medicine, which also addresses concerns over access for patients in rural areas where facilities are lacking.
Expansion of Scope of Practice: Sponsored with Rep. Jay Reedy, this proposal would allow medical students to self-administer enzymes for cystic-fibrosis and pancreatic insufficiencies.
Likewise, Senator Brian Kelsey, who has been a consistent leader on rejecting federal intrusion over the healthcare decisions of Tennesseans, has taken aim at protecting the individual from further Obamacare regulations, while expanding options and lowering the cost of purchasing health insurance:
Prohibiting a State Exchange under the Affordable Care Act: Sponsored with Jeremy Durham, this proposal would prohibit the state from establishing an exchange under the ACA should the Supreme Court overturn the IRS rule (King vs. Burwell) that allows subsidies to flow to those who obtain insurance coverage through the federal exchange. The ACA states that subsidies—and penalties—should only flow to those on a state exchange, but the IRS reinterpreted the law when many states like Tennessee refused to set up their own exchanges.
Healthcare Choice Act: Sponsored with Jerry Sexton, this proposal would authorize Health Savings Accounts (HSAs) within the TennCare program. In doing so, we provide those low-income Tennesseans with more options to make cost-conscious and individualized decisions that improve their financial and healthcare outcomes, while also addressing concerns over ballooning state costs. 
Clearly, these lawmakers and others who have called for these reforms are making good on their promises to offer real, sustainable solutions in lieu more government control over our healthcare. We hope legislators on both sides of the aisle can work together with the governor's administration to advance these reforms in 2015 and usher in a new era of expanding an innovative healthcare frontier in Tennessee. -Lindsay Boyd