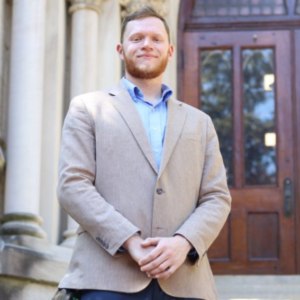 Tennessee: Hare in Healthcare, Tortoise in Telemedicine
BY DONALD HALL
At the height of the COVID-19 pandemic, many Americans experienced despair and fear over the effects the virus would have on their lives and their loved ones. However, in combatting the pandemic the nation also underwent a period of healthcare innovation that helped ultimately bring us out of that dark place, and nowhere was this innovation more important than in the realm of telehealth. 
By harnessing the power of technology, receiving treatment and monitoring from medical professionals became more accessible and safe during one of the most dangerous periods in our lifetime. While many states across the nation recognized this opportunity to protect their citizens and worked to remove unnecessary restrictions on telehealth providers, these changes were largely enacted by executive orders or as legislation with sunset provisions that were set to expire without renewal. 
Among this group of states was Tennessee, which saw Governor Bill Lee issue numerous executive orders to allow wider use of telehealth services throughout the early stages of the pandemic. Though immeasurably helpful in keeping Tennesseans healthy, the temporary nature of these changes limited further innovation in the field and highlighted just how far our state is lagging behind some of its southeastern peers. 
With Nashville being recognized by Forbes as the "Health Services Capital," you would expect the state to be a frontrunner in all types of healthcare when in reality, it's at the back of the pack in the telehealth race. A couple of new protections for telehealth came from the 2022 legislative session that removed sunset provisions of 2020 legislation and added audio-only telehealth as a method for behavioral health treatment. Even with these updates, Tennessee has a lot of room for improvement. 
In a study published this year by Reason Foundation and Cicero Institute, Tennessee scored as one of the worst states in the nation for telehealth policies. Among the most egregious aspects of the state's policy is that patients must have been seen by their telehealth provider in-person within the last sixteen months. This singles out Tennessee as the only state in the US with a hard requirement that someone must physically see their provider before beginning telehealth treatment, though new legislation allows this provision to be suspended during a state of emergency. Policies such as this, stringent definitions of where health professionals can deliver virtual services from, and restraining out-of-state providers to only offer their services on a volunteer basis limit the treatment options that Tennesseans consistently have available.  
Even though this may paint a bleak picture of Tennessee's telehealth landscape, this means that there is an unbelievable opportunity for it to grow and become a leader in telehealth policy. The state already has a leg up on others by allowing telehealth to begin in Tennessee: Hare in Healthcare, Tortoise in Telemedicine any mode (live, recorded, audio-only, etc.) and as a member of five different interstate compacts, it is easier for providers to move to Tennessee and immediately begin practicing. Armed with these positive aspects and by borrowing some of the best practices from top telehealth states like Florida, which allows care across state lines, and does not have a hard in-person requirement, Tennessee could be poised to flip the script and take the first prize as the most accessible state for telehealth.