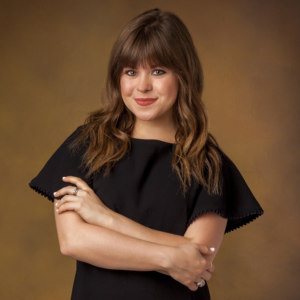 The ESA Program Continues to Change Lives in Tennessee
As Lisa P.*, a single mother in Nashville, was thinking about her daughter's transition from elementary to middle school, she knew that there would be a choice ahead of her: would she stick with a traditional zoned public school, which her child had attended up until this point, or would she try to find another option? A decision had to be made, as her student was aging out of elementary school and would have to go to a new school for the next step.
When Lisa started looking for options in her area, she found Goodpasture Christian School, which shot to the top of her list. Goodpasture offered the kind of educational experience that Lisa wanted for her family. But there was one problem: it was going to cost more than she was able to afford.
"How in the world am I going to pay for this?" Lisa said was her first thought. But that was not going to stand in her way. In my short time knowing Lisa, I've realized that there is almost nothing she'd let stand in the way of giving her kids the opportunities they deserve.
She spoke to a financial advisor who told her to apply for a scholarship, but that still wasn't enough. So, she began researching, looking for options that would help her afford to send her child to Goodpasture. That's when she discovered the Tennessee ESA program. Without hesitation, she applied, and just as quickly, she was accepted into the program.
After a lengthy delay in the court system, the program is now fully operational, and Lisa now has a student in her household who is thriving at Goodpasture. When I spoke to Lisa just last week, she said that her daughter has come out of her shell this year. She even recently performed in the school play!
"God worked in my favor in a huge way," Lisa said about being accepted into the program. Because of the ESA program's investment in her daughter's education, Lisa doesn't have to worry about getting a second job to afford a stellar education for her family. She can spend more time with her children. And now, she's an advocate for the program, telling other parents about it any chance she can get.
This is the power of school choice. Before this program existed, Lisa never would have been able to send anyone in her family to a school like Goodpasture. The ESA program gave her a choice for her daughter's education and hope for her future, and she's preparing now to apply for an ESA scholarship to send her daughter to Goodpasture again next year because she has seen the positive effect that being enrolled in this school has had on her daughter. When considering expanding the program to give more children opportunities like this, stories like Lisa's should be at the forefront of every lawmaker's mind.
*Name has been changed at the request of the individual.