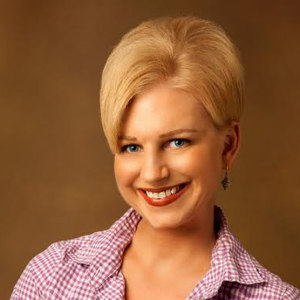 TN Surgeon to Washington: Health Insurance Markets On Life-Support
"Senate GOP has 12 Days to Repeal Obamacare and No Room for Error," reads the title of a post in Bloomberg. Indeed, the debate is heating back up and the race is on for, as House Majority Leader Paul Ryan put it, this Congress's "last best chance at repealing Obamacare." Yet, while the clock is ticking on this September 30th deadline, health insurers are set to submit their plans for 2018 by September 27th, officially locking the country into more of the same we've seen happen across the insurance market during 2017: increasingly unaffordable and inaccessible coverage options for people across the country.
Recently, Dr. Manny Sethi, a Nashville-based orthopedic trauma surgeon and founder of Healthy Tennessee, addressed a panel of U.S senate health committee members, highlighting this crisis and imploring Congress to take immediate action. "We find ourselves in a moment where the individual market in Tennessee is in critical condition," said Sethi, who also urged lawmakers pass federal block grants to states that would allow them the necessary flexibility to begin addressing some of these concerns.
Unfortunately, Dr. Sethi's description of Tennessee's insurance marketplace couldn't be more accurate, and it's not dissimilar from the trends we see happening nationwide. In June, the Chattanooga Times Free Press reported that, according to the filing data acquired from the Tennessee Department of Commerce and Insurance, "Chattanooga, Knoxville, and two-thirds [of the state's] 95 counties" will be left with just one provider offering plans in the health exchange market next year—and yet we're still fairing better than other regions across the country.
National projections estimate that at least 47 counties will be left without a single insurance provider to choose from on the exchange in 2018. With Aetna and Humana dropping out of the Obamacare exchanges altogether and UnitedHealth— who, at their peak, provided plans in 34 states—expected to offer plans on the exchange in just two states next year, the situation is beyond critical. It's an outright implosion.
While we can watch and hope for Congress to take action on repealing Obamacare and ensuring that the cost-driving regulations upon the insurance market are rolled back, states shouldn't be holding their breath. It's time we take the bull by the horns. President Trump's administration has indicated they welcome state innovations to address these mounting concerns, so Tennessee lawmakers must look to be aggressive in their requests. By filing an ambitious waiver seeking exemptions from certain Affordable Care Act (ACA) mandates on health insurance plans and Medicaid coverage, legislators and the governor's administration can put Trump's promise to the test and potentially pave the way for meaningful reform to our healthcare marketplace.