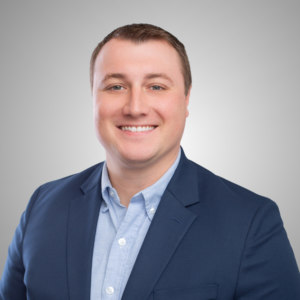 Future Fiscal Cliff: A Bridge Over Troubled Water
K-12 education has been "All Shook Up" for the last few years. The pandemic saw all 50 states move public education to virtual learning, which led to around a million students leaving public education altogether. Homeschooling numbers exploded, private school enrollments swelled, multiple states passed universal school choice programs, and innovative educational options like microschools and pods began popping up all over the nation. To reopen traditional public schools and provide a safe learning environment, Congress allocated $190 billion dollars to K-12 public education through the Elementary and Secondary School Emergency Relief fund (ESSER).
ESSER gave these billions to public school districts for learning loss and a safe return, but with few strings and oodles of government funds, waste and abuse was quick to be uncovered. These relief dollars saw some being spent by districts on sports facilities, bird sanctuaries, buildings that won't be completed for years and serve no purpose to students affected by the pandemic, and divisive curriculum. Here in Tennessee, Beacon uncovered millions of dollars spent or budgeted that served no educational or safety purpose. These ranged from retractable bleachers and walk-in coolers to conference travel for administrators and design services for new schools, just to name a few. Misuse of funds is so rampant that the House Oversight Committee has "Suspicious Minds" and asked the U.S. Department of Education for answers on how funds were spent and if they provided any real benefits to students.
Not all funds were spent on pet projects and district wishlists. Unknown totals have been spent on increasing payrolls and adding staff, despite public schools seeing historic enrollment declines. With the $190 billion in ESSER funds drying up in September of 2024, public school districts will be faced with a funding cliff, with a drawback in federal funds yet larger payrolls than when the pandemic started. "It's Now or Never" for districts to rightsize their staffing and priorities, before these funds expire.
The timeline to return to non-pandemic level federal education funding is already causing issues with teachers unions and districts. The union for the second largest school district in the country has begun a campaign that among other things would make ESSER funding permanent. In the coming years, there will likely be calls at the state and local level to fill the gap of federal relief funds once they dry up. Districts will tell taxpayers to "Don't' Be Cruel", even though there will be no gap in funding, rather a return to normal support.
Local and state policymakers should be aware of the coming calls to fund public education more at the local and state level. Districts' decisions to grow their payroll on federal relief funds should not be placed on the backs of local and state taxpayers. When these calls for increased funding arrive at the Capitol or school board meeting, despite lower enrollments and years of relief funding, legislators should "Return to Sender" and demand accountability is how tax dollars are being spent.